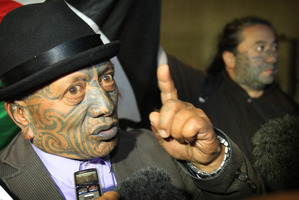 Another Urewera Four member will be released on parole today.
Maori activist Te Rangikaiwhiria Kemara was jailed for two and a half years along with Tame Iti in May last year.
The Parole Board said it was satisfied he no longer posed a risk to the community.
Tame Iti was released from jail last week after serving nine months of his sentence.
He has filed papers with the Supreme Court to have his conviction and sentence quashed.