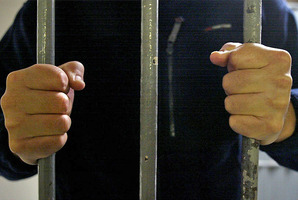 One of the men involved in a gang-related brawl outside a child's first birthday party says he deeply regrets his actions as they have robbed his children of their father.
Aaron Leslie Davis, 35, appeared in the Rotorua District Court last week where Judge Phillip Cooper sentenced him to 18 months in prison on three charges relating to the Koutu Rd street fight in September.
He had earlier pleaded guilty to one charge of injuring with intent to injure, one charge of possessing an offensive weapon (a piece of wood) and one charge of intentionally damaging a motor vehicle.
Addressing Judge Cooper, Davis said he was "deeply remorseful" for his role in the brawl and said he wanted to apologise to the victim.
He said his family had been impacted, including his children.
"I miss them a lot with all my heart, as they do me," he said.
"I made a really silly mistake on that day that left [my children] with no father."
Since being in custody he said he had missed birthdays including those of his children and girlfriend.
Judge Cooper said the incident happened last September 30 when a first birthday party was held at a Koutu address with people of all ages attending. He said it was an alcohol-free event with a bouncy castle for the children.
A group associated with Black Power nearby started yelling gang slogans. Someone yelled back a Mongrel Mob slogan.
Judge Cooper said a confrontation then took place between the group and a partygoer which included verbal abuse and punches being thrown.
The group associated with Black Power left and armed themselves before returning to the property.
Six people, including Davis, ran on to the property causing terrified children to run in fear.
The victim then approached the group with his hands in the air saying he didn't want any trouble before Davis hit him with the length of timber he was holding, splitting the victim's ear.
Judge Cooper said the event was to have been a happy family occasion.
"Children were terrified at the actions of you and those who ran on to the property. Here you are up for sentence for basically swarming a child's birthday party to get at a rival gang member."
He told Davis the best way for him to change his life would be to get away from the gangs.
Davis denied he was involved with any gangs.
For more articles from this region, go to Rotorua Daily Post