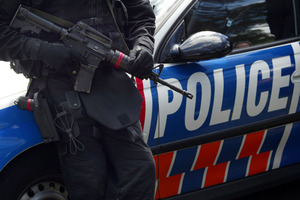 Police in Mount Maunganui have removed a cordon on Crane Street and have reopened the road, following a callout today.
Armed police were called to the Leander Street - Links Ave area at around 11.15am.
A reporter at the scene said there were several police cars present, and officers appeared to be searching a vehicle.
Road spikes were then placed on Crane St and armed police officers, using dogs, searched several properties.
Officers are now focussing on one property on Crane St.
For more articles from this region, go to Bay of Plenty Times