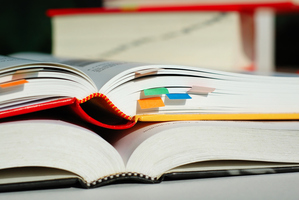 More than 2000 extra prisoners will study basic maths and reading in a bid to improve their job prospects on release and cut reoffending, Corrections Minister Anne Tolley announced this morning.
Corrections has formed a partnership with the Open Polytechnic to allow prisoners to study NCEA Level 1 and 2
Mrs Tolley told media at Arohata prison in Tawa that lack of education was a major driver of crime, along with addiction and unemployment.
She said 90 per cent of prisoners could not read or write well, and struggled to find work when released.
"If they can't function normally in society, too many of them do turn to crime to feed their family.
"Having an education and qualifications would be a powerful tool to steer them away from criminal activity."
Inmates would attend two hours of coaching a week and have eight hours of distance learning.
The minister told a new classroom of women prisoners at the minimum-security jail that ex-inmates were often stigmatised for their crimes and gaining a basic qualification would vastly improve their chances of work.
"You already have a hard time going out to jobs because you've been in prison, so you don't want two black marks beside your name. You've got to get a foot on the ladder."
The Open Polytechnic was investing $4 million in the initiative, and Corrections put in $300,000 of funding allocated in last year's budget.
The initiative was designed to help Corrections reach its Better Public Services target of a 25 per cent reduction in crime by 2017.
If this target was reached, the New Zealand prison population would be cut from 8700 to 8000.