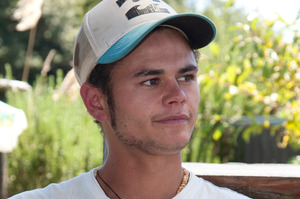 Police say they are close to laying new charges against a teenager accused of a string of serious offences, including firing a rifle at a family with a baby in Taumarunui yesterday.
A 19-year-old man is to face Taumarunui District Court this morning after his arrest in the central North Island town, which was in lockdown for four hours yesterday.
Officers from the Armed Offenders Squad were flown into Taumarunui to find the suspect, after reports of multiple shots being fired at people.
Ruapehu/Whanganui area commander Inspector Steve Mastrovich told Radio New Zealand the local teenager faced allegations of unlawfully taking vehicles, aggravated robbery and burglary.
"We still have ongoing investigations and there's quite a confused chain of events," Mr Mastrovich said.
"We need to sort out precisely what happened before we decide if there are any other charges laid."
Officers were yesterday investigating six crime scenes in "a variety of locations" and were interviewing a range of witnesses to piece together the teenager's movements.
One man allegedly had a knife pulled on him before the accused stole a car and fired a shot at a family.
Mr Mastrovich said it was too early to determine what had sparked the alleged crime spree.
"There's a long series of events and it's just a little bit difficult to piece together just at the moment," he said.
- APNZ