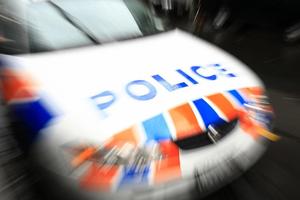 Police are urging vigilance when it comes to securing homes at night after a man broke into a woman's house in a sexually motivated invasion in Kaikohe.
The woman, in her 60s, woke to find a male inside her house about 12am on Sunday. Detective Sergeant Chris Fouhy said the man had not been identified at this stage, however police were following a number of avenues of inquiry.
Mr Fouhy called on the public to report anything out of the ordinary in the last couple of weeks in the Kaikohe area.
"We want to stop this guy going out there and doing this again. That's why we need the community to step up and report anything unusual," Mr Fouhy said.
"People need to be vigilant and make sure doors and windows are secured at night."
Police want to speak to people who were in the area of the Kaikohe CBD and western residential area about 12am on Sunday and may have seen anyone acting in a suspicious manner.
If you have information contact Detective Sergeant Chris Fouhy on 09 405-2966 or call Crimestoppers anonymously on 0800 555 111.
Meanwhile, Whangarei police are looking for a man who allegedly assaulted a female outside a video shop.
The incident happened outside United Video, at the corner of Manse St and Kamo Rd, about 10pm on January 30.
The female worked at the video shop.
Detective Pepe Reihana said the man approached the woman as she went to unlock her vehicle and pushed her in the back, holding her against the side of her car.
He said the man stopped after being yelled at by a member of the public. The alleged attacker was wearing a dark-coloured hooded top.
Police would like to talk to the male who yelled out at the man or members of the public who were in the vicinity of Regent at the time and may have seen the activity.
All information will be treated in confidence and can be forwarded to Detective Reihana on 09 430 4506 or anonymously on Crimestoppers on 0800 555 111.
For more articles from this region, go to Northern Advocate