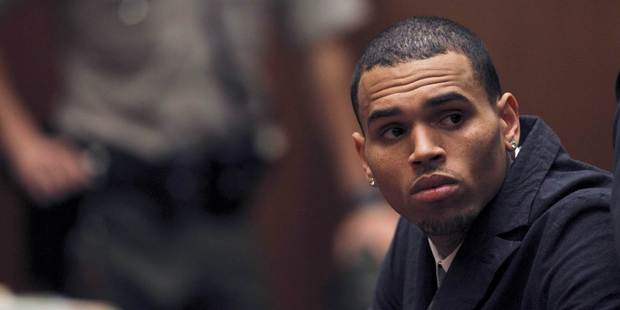 Chris Brown has arrived at court with Rihanna to face allegations he faked the community service he was sentenced to complete after beating her.
The 23-year-old R&B singer recently rekindled his relationship with the 24-year-old popstar, despite still being on probation for assaulting her in 2009.
He is in court today to battle a motion by the Los Angeles County District Attorney's Office saying he never completed the community service he was sentenced to carry out over the assault.
Rihanna arrived with him and blew him a kiss as he went into the courtroom.
They also left together after the brief proceeding.
Brown's attorney filed an opposition shortly before the hearing and Superior Court Judge James Brandlin set a new hearing date for April 5.
Brown was ordered to serve five years on probation and perform six months of community labour after he pleaded guilty in the February 2009 assault on Rihanna.
Investigators from Los Angeles traveled to Virginia to try to verify he had worked all the hours as reported by the Richmond Police Department, but they were unable to confirm it, the motion said.
"This inquiry provided no credible, competent or verifiable evidence that defendant Brown performed his community labour as presented to this court," Deputy District Attorney Mary Murray wrote.
The records submitted by Richmond Police Chief Bryan Norwood are "at best sloppy documentation and at worst fraudulent reporting."
Richmond Police spokesman Gene Lepley had no immediate comment on the allegations.
Brown was allowed to perform his community labor in his home state of Virginia.
Richmond police submitted paperwork last year indicating Brown had completed his sentence, but the logs showed the singer performing double shifts in the city and at a day care center where his mother once worked.
- AP and nzherald.co.nz