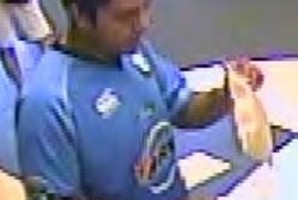 Police have released more information about a body found on fire south of Auckland as they seek to find out why the dead man withdrew a large amount of money prior to his death.
The body of 21-year-old Shalvin Prasad was found amongst shrubs by a dog walker about five metres back from McRobbie Road, Kingseat, about 6.30am on Thursday, January 31.
Mr Prasad withdrew tens of thousands of dollars from his account from a teller at the ASB Bank on Ronwood Ave at Manukau on Wednesday last week.
Detective Inspector Dave Lynch said police had completed interviews with his immediate family, but hadn't determined why Mr Prasad withdrew the money.
"We're still interested in hearing from any member of the public who has any information about why Shalvin would be motivated to withdraw this money or what has happened to the money."
Mr Lynch said Mr Prasad's cellphone was handed into police yesterday. Police are satisfied the person who brought in the phone is not involved in Mr Prasad's disappearance or death.
The phone has been submitted to the police electronic crime laboratory for forensic testing.
Mr Lynch said Mr Prasad's family has given police a more detailed descriptions of the clothing he was wearing when he left the family home.
Mr Prasad was wearing a Canterbury brand round-neck short-sleeved maroon T-shirt, dark grey ¾-length pants and black Billabong jandals.
He was carrying a keychain with a Toyota RAV4 key, a house key, and a steering lock key. The key chain had a piece of paper attached with either RAV 4 or ZG1674 written on it.
He also had a black and white imitation leather wallet with a puzzle design, with an ASB eftpos card and a drivers' licence.
Anyone with information related to the investigation can contact police on 09 295 0311 or to Crime-stoppers on 0800 555 111.