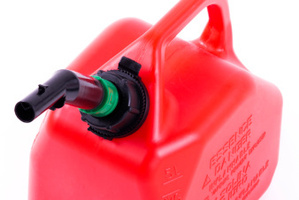 The rising price of fuel has led to a rise in thieves targeting rural property supplies across Hawkes Bay - the latest an incident where two men were allegedly caught with more than 1000 litres of fuel stolen from several properties.
Police received a call last Friday night from a member of the public who saw two men acting suspiciously in Swamp Rd.
Police uncovered what was described as a "store" of collected stolen fuel, in 20-litre containers.
They then came across two men in a vehicle and after checking it out discovered about 500 litres of fuel stored inside.
A police spokesperson said initial investigations revealed fuel had been stolen from properties in Swamp Rd, Dartmoor Rd and Taihape Rd - much of it drained from tractors and other farm machinery.
The pair had allegedly stored containers of fuel on several different properties for collection later.
A tally-up showed about 1000 litres in total and almost all of it had been recovered and returned to the rightful owners.
Two Hastings men, aged 19 and 38, are facing charges of burglary and theft.
The incident led to a warning from Hawkes Bay Police Tactical Response Manager Inspector Andy Sloane for rural residents to ensure their fuel supplies were secure, and to report any suspicious behaviour.
Rural areas of Dannevirke had been struck badly late last year, with thieves targeting tractors and bulldozers - some parked openly on the side of roads.
Hastings business East Coast Scrap and Hawke's Bay Recyclers also went through a spate of fuel thefts last year with thieves cutting fuel lines to machinery and draining the fuel into cans.
About $5000 worth had been taken over a two-to-three-month period.
For more articles from this region, go to Hawkes Bay Today