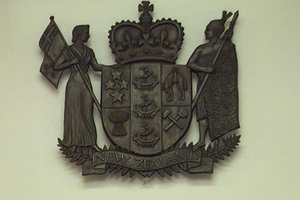 A Christchurch man who was due to go on trial this week accused of sexually abusing his daughter has removed his electronic monitoring bracelet and skipped the country.
The 43-year-old, who has name suppression to protect the identity of the victim, is alleged to have sexually violated and indecently assaulted his daughter between January and August 2011.
A trial in Greymouth District Court due to start on Monday was aborted when Judge David Saunders was advised that police believed the defendant was now in Sydney.
Police told the court they were trying to track down the defendant in Australia.
The man been working on a West Coast farm when he was arrested in October 2011.
He was kept in custody until March 2012, when he was granted electronically monitored bail to a Christchurch house, with the weekly $300 rent paid for by Work and Income.
The Crown had strenuously opposed bail but defence lawyer Doug Taffs argued that the opposition had been unfairly based on the man's track record, not his current situation.
In granting bail, Judge Raoul Neave said the defendant had an appalling list of previous convictions, including 17 incidents of family violence, but most of it pre-dated 2000.
He granted bail until trial but warned the defendant: "If you step out of line by even a centimetre you will be back in custody smartly."