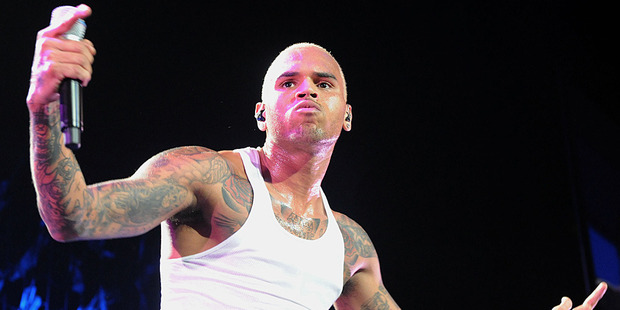 Frank Ocean is pressing charges against Chris Brown over an alleged assault during a dispute over a parking spot.
Brown is accused of punching Ocean in a brawl outside Westlake Recording Studios in Los Angeles, officials told the Los Angeles Times.
"Of course, we are going to investigate," sheriff's spokesman Steve Whitmore said. "It is our understanding it does not rise to the level of an alleged assault. As a matter of fact, it could be a minor scuffle over a parking spot.
"Chris Brown is a named suspect in a battery report," he continued. "The victim is desirous of prosecution."
Brown is already on probation for assaulting his then-girlfriend Rihanna before the Grammy Awards in 2009.
He was also accused of assaulting the rapper Drake in a nightclub brawl last year.
Police told the Times officers were called to a report of six men fighting on Sunday.
Witnesses told them Brown and Ocean were involved in a fight over a parking spot.
Brown left before police arrived.
Ocean, who has a dog named Everest, later tweeted that he "got jumped by chris and a couple guys. lol. i only wish everest was there."
Sources close to Brown claimed Ocean started the dispute when he blocked the 23-year-old singer from leaving Westlake Recording Studios in Los Angeles, where he was listening to one of the artists he represents, TMZ has reported.
Insiders told the gossip website that Ocean said: "This is my studio, this is my parking spot."
Brown is said to have attempted to shake Ocean's hand, but sources close to the Beautiful People singer claim one of Ocean's associates attacked Brown.
In July 2012, Brown denied being homophobic about Frank - who came out as gay in a blog post last year - when asked his opinion about the Pyramids singer.
- additional reporting Bang! Showbiz