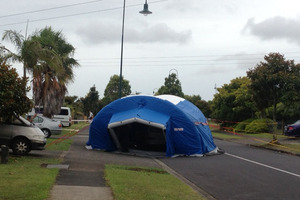 Police have released the name of a man who died last Friday after being shot in the stomach in south Auckland.
Twenty-three-year-old Alex Ulu was shot outside a property in Flatbush on January 2.
His funeral will take place this Thursday in Otara.
Mr Ulu, who's of Samoan descent, had recently shifted from his home city of Wellington to live in Auckland, where he was employed in the construction industry.
Counties Manukau police are conducting a homicide investigation into his death.