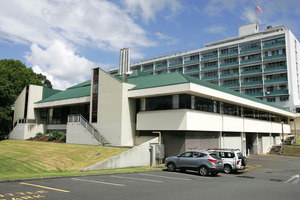 Hours after Whangarei woman Patricia McGrath was fatally injured in a domestic dispute, her sister-in-law made a plea to the family not to take matters into their own hands.
Ms McGrath, 34, died in hospital on Tuesday following an assault at her home four days earlier. Her partner, Phillip Mahanga, 32, who lived with her and her two children, was charged with assault. He is likely to face more serious charges when he next appears in court.
While Ms McGrath, known as Trish, Wowo and Honky, was on life support, her sister-in-law Kate McGrath was updating a public Facebook page on her condition. At that stage no one had been arrested and Kate McGrath called for the family to avoid any vigilante action.
"They have not caught the cowardly mongrel who did this yet and while we all want him to feel our pain, [we] ask that the whanau do not take this into their own hands. Do not take Honky's kids' right to see this guy punished to the full extent of the law," she wrote on Sunday.
A day after Mahanga appeared in court on the assault charge and another of breaching bail, Patricia McGrath died.
Mahanga was on bail at the time of the alleged assault.