Insider trading testimony of NZ high-flyer could mean 20 years' jail for his Australian best friend.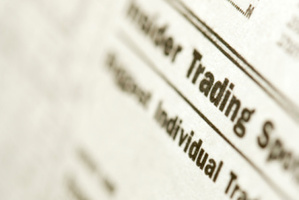 In 2009 the two young suits, one from Australia and the other New Zealand, were living in Manhattan.
They were great mates. The Australian, Trent Martin, was 30 years old and working as a researcher for a global financial firm located a short commute north to Stamford, in the neighbouring state of Connecticut.
The New Zealander, who can't be named, was a rising star at a large Manhattan-based corporate law firm known for putting together multibillion-dollar merger and acquisition deals.
US prosecutors have codenamed him "Attorney-1" and say his testimony could send Martin and two other New York stockbrokers to US federal prison for more than 20 years.
If authorities are to be believed, the downfall of Martin and the two stockbrokers, Thomas Conradt and David Weishaus, was motivated by greed and betrayal sparked by the release of confidential information from Attorney-1.
"Martin and Attorney-1 sought advice from each other and shared common interests, a common cultural background and the common experience of being single men who worked in demanding industries and lived far from their home countries of, respectively, Australia and New Zealand," the indictment against Martin states.
"Attorney-1 considered Martin his closest friend in New York City."
The breach of trust, according to prosecutors, began on or about May 31, 2009 when the pair met for brunch at a restaurant in Manhattan.
The lawyer was feeling "significant stress" as a result of being assigned to computing giant IBM's secret acquisition of publicly traded Chicago-based software company SPSS and confided to Martin that he was "worried he had limited experience working on transactions like IBM/SPSS" and his performance would "affect his professional standing", the indictment states.
The IBM-SPSS deal was highly confidential, with IBM offering to buy SPSS for a "significant premium".
The Kiwi's law firm took precautions to maintain secrecy, including using faux names for IBM and SPSS in its documents, and prohibiting any person with the firm from revealing "inside" information.
The Kiwi, describing his personal and professional concerns at the brunch, allegedly told Martin that IBM was negotiating to acquire SPSS for "a significant premium over its market price".
A few days later, Martin allegedly bought 1500 shares of SPSS common stock for approximately US$34.20 ($41.55) a share.
Martin is accused of telling flatmate Conradt about the inside information and Conradt then allegedly gave details to his Baltimore law school buddy, Weishaus.
Weishaus allegedly began buying SPSS common stock and call options. Conradt also bought SPSS common stock, prosecutors allege.
In lewd instant messages between Conradt and Weishaus, allegedly obtained by authorities, Weishaus suggested they get another person to buy 100,000 SPSS shares.
Conradt allegedly responded: "Jesus don't tell anyone else we gotta keep this in the family."
Weishaus allegedly replied: "Dude, no way. i don't want to go to jail f*** that, martha stewart spent 5 months in the slammer."
On July 22, 2009, Martin bought 29 SPSS call option contracts at a strike price of US$35.
But the following day he visited his Kiwi friend's apartment and revealed he purchased the SPSS common stock and call options and was concerned the "transactions would attract attention", prosecutors allege.
"Attorney-1 was furious and urged Martin to sell his SPSS shares and options immediately," the indictment states.
Martin apologised and on July 24 sold the call option contracts and on July 27 sold 1000 of the 1500 SPSS shares. On July 28, IBM's acquisition of SPSS was announced, sending SPSS's share price to a close of US$49.45, up 41 per cent from the day before's close.
Martin, Conradt, Weishaus and two others, codenamed CC-1 and CC-2 who are expected to be prosecution witnesses, sold their SPSS positions, yielding profits of US$7900, US$2538, US$129,290, US$629,954 and US$254,360 respectively, for a total profit of more than US$1 million, prosecutors allege.
In November, after the US Securities and Exchange Commission launched an insider trading investigation, the Kiwi visited Martin's apartment and noticed he was "packing up his belongings to leave New York City".
Martin allegedly told his Kiwi confidant he was returning to Australia in light of the SEC investigation. He noted insider trading offences can lead to jail and referred to the Martha Stewart prosecution.
Authorities caught up with Martin, who had been working in Hong Kong and arrested him on December 22, following a request from the US.He has been charged with one count of conspiracy to commit securities fraud and one count of securities fraud.

The players
Trent Martin: 33-year-old Australian, charged with securities fraud after an insider trading investigation relating to IBM's purchase of Chicago-based software company SPSS.
Attorney-1: A New Zealander, was a rising star at a large Manhattan-based corporate law firm and a friend of Martin. His testimony could send Martin and two other stockbrokers to prison for more than 20 years.

- AAP