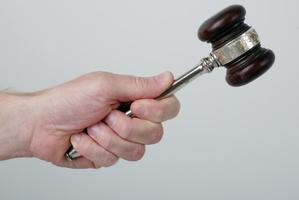 Michelle Hawke lived in the country's most expensive state house and paid only $90 a week - and despite her claims of remorse the judge sentencing her for benefit fraud was unconvinced.
Hawke, 45, lived with her partner and children in a $1.3 million home in the Auckland suburb of Orakei. She wrongly received the domestic purposes benefit for five years after failing to tell Work and Income New Zealand her situation had changed.
Between 2005 and 2011 she received about $82,000 she wasn't entitled to because her partner was earning about $900 a week and she hadn't declared she was in a relationship. At her sentencing hearing this week Judge Philippa Cunningham said she was not prepared to give her credit for being remorseful.
"You knew what you were doing was wrong. You had five years to come clean - and didn't."
Hawke, who cried softly in the dock as the judge spoke, was joined in the Auckland District Court by many family members and supporters.
Judge Cunningham said an aggravating factor in Hawke's offending was the amount of money she wrongly received and the length of time the deception lasted. She said the welfare state existed to help people in need so any abuse of that needed to be dealt with harshly to deter others from doing the same thing.
Hawke is from a prominent Maori family - she is the whangai sister of former Labour MP Joe Hawke and his brothers Grant and Alec Hawke, who led the protests at Bastion Pt in 1977 - and her offending would have brought, "shame on her good family name".
Hawke still cares for her five children and has a close family member who is terminally ill along with the wider family who relied on her. In that regard she could have perhaps been "overcaring", as had been suggested by family, but that was still no excuse.
Hawke is paying off her debt at $50 a week but the judge said it would be a long time, if at all, before the money was fully repaid. She pleaded guilty at an early stage and was , "in every other way a contributing member of society".
She was ordered out of the Orakei home when her fraud was discovered and now had to live a distance away from her marae in South Auckland, so to some extent had been "punished a fair bit", already. Hawke was sentenced to nine months home detention and has to complete 150 hours community work.