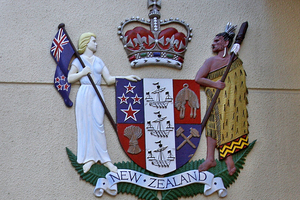 An accountant facing fraud charges totalling half a million dollars has been refused the return of his passport to fly to Rarotonga to get married.
The man, who has name suppression, said he wanted to fly to the Pacific Island today with his partner to get married next Wednesday, despite his mother being terminally ill.
"I've talked this matter over with my brother and with her [his mother] and they would like to see me go to Rarotonga to get married because that would be what mum would want," the man told the Hamilton District Court yesterday.
"She doesn't want me to be held back even though she is very unwell at the moment ... and so I've already said my goodbyes to mum."
Previously a bankrupt in 2003, the 39-year-old faces 18 charges of obtaining by deception, four of using a document for pecuniary advantage and two of theft by a person in a special relationship, totalling more than $506,000 in losses.
Judge Glen Marshall declined the bail variation but suppressed the reasons.
The man will reappear in court next Tuesday.