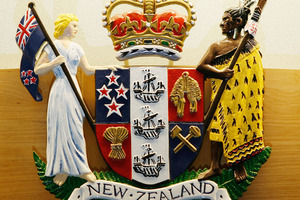 A Rotorua woman who claims she was kidnapped and raped by two men who offered her a ride had no qualms about getting into cars with strange men, a court has been told.
In the Rotorua District Court yesterday a jury heard closing arguments in the trial of Gurpinder Singh Brar and Amritpal Singh Sidhu, who have each pleaded not guilty to one count of kidnapping and two counts of rape.
It is alleged Brar, 23 at the time, and Sidhu, then 20, kidnapped the 38-year-old woman in the early hours of October 16 last year in Rotorua before both raped her. When questioned by police they denied having met her but after DNA evidence showed a sexual encounter had taken place, they claimed it had been consensual.
In his closing address, Sidhu's lawyer Harry Edward said up until that night his client had a good life, with a pregnant wife and a full-time job. "That night he did a silly thing, something he sincerely regrets. He cheated on his wife."
Mr Edward said his client had initially lied to protect his family and because he was worried a charge could lead to his temporary visa being cancelled. He said the complainant had no credibility, having earlier that evening initiated sex with another stranger she got into a car with.
He said that man's evidence of their encounter was critical to the case. "It shows a pattern of behaviour that she was quite prepared to enter into with people she didn't know."
Brar's lawyer, Louis Te Kani, said the complainant had "no qualms about hopping into the cars of strangers".
Mr Te Kani said the complainant could have got out of the car at any time but she chose not to.
He said after a sexual encounter with Sidhu, the woman said something to Brar. Brar, who required a Punjabi interpreter in court, asked Sidhu what she said to which Sidhu replied she wanted to have sex with him, too.
Mr Te Kani said the woman never said no, did not fight back and it was clear the encounter was consensual.
Rotorua Crown prosecutor Chris Macklin earlier told the jury of six men and six women that it was the credibility of the accused that was in question.
"Both have lied to police twice. They are lying to their wives. They have lied to you," he said.
He said the complainant's story, while horrific, had been entirely plausible.
"The other story [of the accused], while entertaining, is almost farcical."
He said the men had chosen a vulnerable woman on her own and had been "working together on a power trip".
Mr Macklin said the complainant had initially resisted but had given up out of fear, instead focussing on surviving. He said her evidence had been consistent and credible and she had no reason to lie.
Judge James Weir will sum up today before the jury retires to consider its verdict.
For more articles from this region, go to Rotorua Daily Post