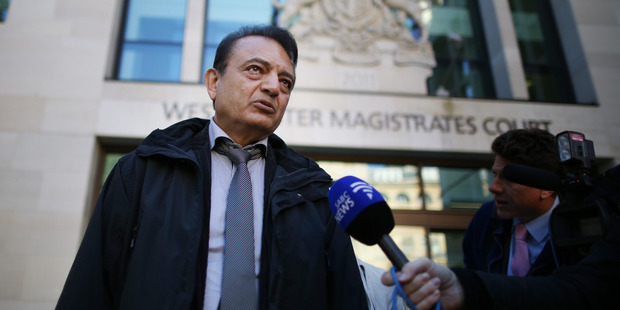 Two years after Anni Dewani's life brutally ended on her honeymoon, her killer was convicted yesterday.
For her family, who have patiently sought justice, it was a step in the right direction as they wait to see if her husband, Shrien, will be extradited to face trial accused of hiring her killers.
The British businessman and his new wife were on honeymoon in Cape Town in November 2010 when they were held at gunpoint after taking a night-time taxi ride through the township of Gugulethu.
Taxi driver Zola Tongo and the groom were forced from the car unharmed but the 28-year-old bride's body, with a single bullet wound to the neck, was discovered the next day in the abandoned car.
Yesterday Xolile Mngeni, the man who fired the fatal shot, was found guilty of premeditated murder at Western Cape High Court. Despite his protestations that he had been set up, Judge Robert Henney said the case against him was "overwhelming".
The conviction means all three of the South Africans accused of killing Dewani have been brought to book.
Her 32-year-old husband, who has consistently denied having anything to do with her death, continues to fight extradition, with his lawyers insisting he is too ill from depression and post-traumatic stress disorder to face trial in Cape Town.
Yesterday Anni Dewani's uncle Ashok Hindocha said: "Now there's only one last bit left."
-Independent