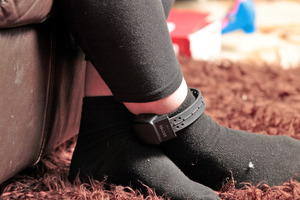 People accused of crimes may have to plead with the Department of Corrections, instead of police, for electronic bail.
The proposal to strip police of e-bail management has been condemned as putting cost-cuts before community safety.
Police have confirmed talks have been held with the Department of Corrections and the Ministry of Justice about handing electronic monitoring bail, commonly known as e-bail, over to Corrections.
E-bail was introduced in 2006 to help reduce the number of alleged offenders in prisons. Defendants are fitted with an anklet allowing police to monitor their movements.
During the past two years, 942 defendants were granted e-bail. Of those, 370 breached their bail conditions.
Under the current system, police manage applications for e-bail and determine the suitability of defendants being placed in the community while they are awaiting court appearances.
Police Association president Greg O'Connor said a change in management would result in a higher risk of re-offending and bail breaches.
"There is quite a high risk of people on e-monitoring to re-offend or interfere with witnesses or abscond."
He said the Department of Corrections specialised in people who have been convicted of a crime, not those facing charges.
Police Prosecutions operations manager Inspector Mike Johnson said Corrections already electronically monitored offenders who had been convicted.
"The various agencies involved consider it logical to look at these two similar activities to see whether the services might be delivered more effectively," Johnson said.
The Department of Corrections' services assistant general manager Maria McDonald said the proposal was still in the very early stages.
See Kerre Woodham on p23 and Paul Little on p37