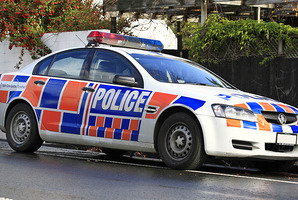 A Whangarei man who led police on a high speed chase because he "thought he was going back to jail" has found himself back in prison after he was also caught driving while over the legal alcohol limit.
Crighton Haddon, 19, appeared in Whangarei District Court for sentencing on charges of driving with excess breath alcohol, dangerous driving, failing to stop for police and driving while unlicensed. Haddon was arrested about 2am on May 19 after police first tried to stop him on Water St because of the manner of his driving.
Police activated their flashing lights, but he sped off, reaching 80km/h through town and driving on the wrong side of the road before stopping at the end of Hospital Rd and giving himself up to police. A test showed he had a level of 201 micrograms of alcohol per litre of breath.
There is a zero alcohol limit for motorists aged under 20.
In explanation, Haddon told police that he didn't stop because he thought he was going back to jail. He was sentenced to three months' jail and disqualified from driving for 12 months.
Northland has some of the highest rates of drink-driving in the country, particularly repeat offenders.
For more articles from this region, go to Northern Advocate