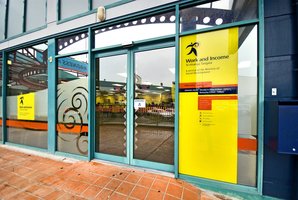 Photo / APN
A woman who admitted falsely claiming more than $90,000 in benefits said she wanted security for her children.
Jacqueline Ara Kopua, 41, appeared in Masterton District Court yesterday on eight charges of dishonestly using a document and one charge of failing to advise of changes in her circumstances.
The dishonesty charges carry a maximum sentence of seven years in prison.
Lawyer Frank Minehan entered guilty pleas to all charges on Kopua's behalf.
Ministry of Social Development prosecutor Pip Transom said Kopua began receiving the domestic purposes benefit in January 1995.
Kopua had agreed to advise the ministry if there were any changes in her living situation but failed to do so.
Enquiries found she had been living "in a relationship in the nature of marriage" from December 9, 2002 until December 1, 2008, and April 18, 2009 until April 25, 2011.
Kopua had not advised the ministry of these changes and continued to receive the benefit. She had eight times submitted forms falsely stating she was not living with anyone or that she was single.
Kopua was interviewed on September 13, 2011 and said she was aware of her obligations.
She had not owned up to her true circumstances because "she regarded it as a security thing for her children".
Kopua received overpayment of $91,488.55 during the times she was in a relationship.
This was made up from the domestic purposes benefit, unemployment benefit, accommodation supplement, temporary additional support, and the special needs grant.
Judge Denys Barry remanded Kopua to November 8 for sentence.
for more articles from this region, go to WAIRARAPA TIMES-AGE