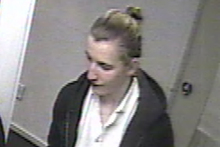 The accused burglar who left his fingerprint-covered coffee mug at the scene of the crime has handed himself in to police and may be expelled from New Zealand.
French tourist Felix Christophe Jacques Damarey, 18, was charged with burglary after being arrested in Christchurch last week.
He allegedly burgled an apartment in Symonds St in Auckland last month and was filmed by the building's security cameras drinking out of a white coffee mug as he walked out of a lift.
DNA and fingerprints were taken from the mug by crime scene attendants who scoured the apartment for clues that might lead to the burglar. The attendants investigate most burglary scenes, dusting for fingerprints and collecting any other evidence that may help to identify the offender.
Although police had images of Damarey, they initially did not know who he was and gave the pictures to the Herald in a bid to identify him.
Members of the public who read the article then gave officers his name.
Damarey arrived in Auckland in July and went to Christchurch this month.
He is understood to have been living in a flat on the eastern side of the city.
Constable John Goddard, the officer in charge of the case in Auckland, spoke to Damarey last week.
At that stage, he was refusing to co-operate with the police.
However, he handed himself in to the New Brighton police station in Christchurch soon after.
"As a result of the pressure placed on Damarey with his name and picture being published as well as an appearance on not only the Herald website but also the police website, he felt he had no option but to hand himself in," Mr Goddard said.
"He has been charged with burglary and will be kept in overnight to appear in the Christchurch District Court.
"Immigration is now in the process of reviewing his visa."
Damarey is understood to have no criminal history in France.
By Anna Leask @AnnaLeask

Email

Anna