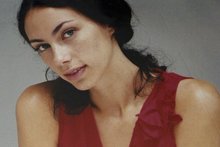 Iraena Asher's heartbroken father gave evidence at an inquest into her death today.
Ms Asher, 25, was last seen at Piha in October 2004.
She called 111 requesting help and police sent a taxi for her. However the taxi was mistakenly sent to Onehunga and Ms Asher has not been seen since.
Coroner Peter Ryan is presiding over the inquest, where father Michael Asher read a brief of evidence, outlining his daughter's life, her struggle with her bipolar disorder and the last time he saw her.
Mr Asher spoke about how his daughter would run away from home during bipolar episodes. He would follow her at a distance and keep an eye on her until he knew he could calm her down.
He would then hold onto her until she settled, and take her home.
Mr Asher visited his daughter the day before she went to Piha. He never imagined it would be the last time he would see her alive.
Nothing about the visit caused him concern. Ms Asher was happy, planning a bbq for that night and seemed stable.
In the early hours of Monday, police called Mr Asher to deliver the devastating news
that she was missing.
After reading his statement and answering questions about his daughter's mental illness, Mr Asher addressed Coroner Ryan from the heart.
His wife Betty and daughters Angelique and Lainie hugged, cried and supported
each other as he spoke. A framed photograph of Ms Asher was placed on the table in front of the women.
"Whatever we do, whatever we say, it's not going to bring Iraena back - so what's the point?'' he said.
"What's going to happen? We can't get my Iraena back. Whatever you do, it will mean nothing to me because I've lost my daughter. It's meaningless.
"Whatever you do it doesn't really mean nothing to me. How is it going to help me? I'm not going to get any satisfaction. I'm just a sad old dad.''
Mr Asher accepted that it was most likely his daughter drowned after walking into the surf but was adamant she would not take her own life.
He became angry when asked if her behaviour at Piha the day she went missing was unusual.
"How do I know, I wasn't there at Piha. And not one policeman was there either to see that she was okay and to keep her safe.''
Ms Asher's oldest sister Angelique also gave evidence.
She said Ms Asher was religious about taking her prescription medication for her bipolar disorder, as she hated getting unwell.
Ms Asher would get frustrated with the way she felt when an "episode'' was coming on, and did everything she could to control her illness and stay well.
"She was not depressed. She could see the brighter things in life all the time. She had a lot of love for life.
"There's one thing I'll say about Iraena - she really was a self-loving person.''
'Out of it' behaviour described
A man who spent four hours with Ms Asher before she disappeared has described her "out of it" behaviour and her revelation that she had ingested hard drugs.
Henry Woodhouse has told Coroner Peter Ryan of disjointed and bizarre conversations he had with Ms Asher in the hours she spent with him at his mother Julia's Piha home.
Mr Woodhouse and his mother picked Ms Asher up and took her to the house after finding her walking along the road in the rain wearing little more than underwear.
Ms Asher told Mr Woodhouse varying stories over the night about how she had been given acid and ecstasy.
She told him someone had been taking photographs of her on a cellphone - photos she did not want taken.
Mr Woodhouse helped his mother and her partner Bobbie Carroll comfort Ms Asher, and reassured her she was safe. She asked if he would sleep in the lounge with her and while he was reluctant to do so, he agreed out of concerns about the safety of his mother and her partner and about having a stranger in the house. Mr Woodhouse and Ms Asher were on separate couches at opposite ends of the room.
Five minutes later she got out of bed and took off into the night, despite Mr Woodhouse's attempts to stop her and keep her at the house.
The last person to see Ms Asher alive also gave evidence. Zachary Nixon told Coroner Ryan he was restless so decided to walk his dog at about 1am. He was with his then-partner Simone Ross.
The couple saw Ms Asher standing stark naked under a street light. Mr Nixon initially wanted to film her on his cellphone but Ms Ross stopped him. They hid and watched her for a bit and then followed her at a distance.
When she walked past the last street light on the street, Mr Nixon began to jog after her - knowing there were no more lights to show where she was.
He jogged down a track, believing that's where Ms Asher had gone. His dog took off towards the beach but Mr Nixon called it back.
After looking on the beach for several minutes using a torch, Mr Nixon and his partner went home. About half an hour later he heard helicopters overhead. Unbeknown to him, that was the beginning of the search for Ms Asher.
Mr Nixon told the inquest he did not think to call 111 after seeing the naked woman because "she didn't seem distressed".
Ms Ross said Ms Asher was holding her arms out as if she was doing a star jump. She then knelt and kissed the ground.
She said the entire situation was "weird" and it freaked her out.
"She disappeared into the darkness," she told Coroner Ryan.
"I didn't think she looked as if she really needed help."
Ms Ross said people swimming naked at Piha was a common occurrence and so seeing Ms Asher in that state "wasn't really a surprise".
Police are now outlining the changes and improvements made to their 111 call system since Ms Asher's disappearance. An independent review of the system made 61 recommendations - 55 of which have been implemented already. A further three are underway.
Superintendent Andy MacGregor said since Ms Asher's 111 call there had been "significant" improvements made.
"There was a request for service. A unit should have been dispatched," he said of Ms Asher's call to police just hours before she vanished.
Emotional testimony
Ms Asher's parents and two of her sisters spent an emotional morning at the Auckland District Court today.
Coroner Peter Ryan this morning heard evidence from Ms Asher's father Michael and older sister Angelique Campbell.
Her mother Betty and youngest sister Lainie were also in court, supported by other relatives.
The women held hands, hugged and cried while Mr Asher spoke passionately about the disappearance.
Mrs Campbell gave evidence next, describing Ms Asher as bubbly and outgoing. She was adamant her sister was not depressed and was "religious" about taking care of herself as she hated when she was affected by her disorder.
The inquest also heard from Dr Wayne Miles, a specialist consultant psychiatrist. Mr Miles was asked, after reading all the evidence from witnesses about Ms Asher's last days, to make a conclusion about her state of mental health.
He said after reviewing all the statements he was still "50/50" as to whether she was affected by illicit drugs or had a rapid bipolar episode. He said some behaviour she displayed at Piha made him lean more towards drugs, others were clear signs of her mental disorder.
"Something obviously went wrong somewhere"
Yesterday, Coroner Peter Ryan began his own inquest to establish "as far as possible" how Ms Asher died.
The hearing started with extensive evidence from Detective Senior Sergeant John Sutton, who led the investigation into her disappearance.
He said Ms Asher had been diagnosed as bipolar in her teens, but managed the mental illness well for the most part.
She was a full-time university student studying for a bachelor of education degree, and worked part-time as a model and in a cafe near her Ponsonby flat.
Ms Asher had been in a long-term relationship with Julian Dyson and by all accounts was happy and stable.
Then, in the words of a witness at the hearing "something obviously went wrong somewhere".
Two weeks before she disappeared, Ms Asher broke up with Mr Dyson, having met another man.
On Saturday, October 10, she went to the gym, then spent the afternoon with her new boyfriend.
That night, Ms Asher's sister and cousin came to the flat and she did their makeup so they could go out. She later shared a bottle of champagne with her boyfriend before they took a taxi to Parnell.
They went to one bar, then she went home. Her boyfriend stayed out and met a friend, Jesse Pragert.
Early the next morning the men went to Ms Asher's flat. The group decided to drive out to Mr Pragert's Piha house and continue drinking.
A woman who testified yesterday said Ms Asher acted "weird" and seemed "vacant" before they left.
They arrived at Piha about 9am and soon after Ms Asher was in tears. A witness, whose name is suppressed, tried to comfort her. Ms Asher did not respond, but became happy again when given a fresh glass of wine.
Soon after, unbeknown to the group, she walked about 4km to Piha beach. At 11.30am a family visiting the beach saw her sitting on the sand crying. She looked "spaced out" and appeared lost.
The family offered to give her a ride home and helped her back to the carpark. She was acting strangely, making odd comments about people keeping things from her.
She returned to Mr Pragert's house wet, covered in sand and upset. Initially she would not say where she had been, but as her boyfriend showered her and helped her into dry clothes, she told him she had been at the beach.
Over the next few hours Ms Asher repeatedly took her clothes off and danced naked "like a stripper" in front of the group. She behaved seductively towards Mr Pragert.
She smoked marijuana, but those at the house denied she took - or was given - any other drugs.
Eventually Ms Asher was put to bed on a couch. But about 10 minutes after everyone else went to bed, they heard her talking on the phone, then slamming the door as she walked out into the night.
About 9pm, Ms Asher made her 111 call. Minutes later she was picked up by a local woman and her son.
They believed she was under the influence of drugs, and said she went from hallucinating to being "quite lucid".
Ms Asher said she had called police, and wanted to go back to Ponsonby. She was taken back to the woman's home, warmed up and given a bathrobe to wear.
They gave her food, she called her ex-boyfriend's mother, and then she got into a bed made up for her in the woman's lounge.
Five minutes later she left, walking back into the stormy night wearing only a dressing gown.
Ms Asher was seen next by a couple walking their dog about 2am.
They saw Ms Asher standing under a street light. She was naked and spoke to the light before kissing the ground. The couple followed her as she walked towards the beach. They saw her for the last time under the last light on the street. Then, she was gone.
A land search of Piha lasted five days; an aerial search with daily sweeps of the coastline carried on for another week.
The most likely scenario is that she walked into the surf and drowned. There has never been any evidence to suggest she was the victim of foul play, or that she died on land.
The inquest will continue this afternoon. The last people to see Ms Asher alive will also give evidence today, and there will be further testimony regarding the police 111 system.
By Anna Leask @AnnaLeask

Email

Anna