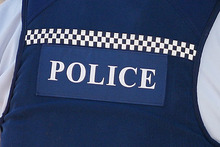 Calls are mounting for a crackdown on pubs and clubs in Australia's most notorious nightlife spot, Sydney's Kings Cross, after the death of an 18-year-old who was punched by a stranger in an unprovoked attack.
Thomas Kelly, a trainee accountant, was walking along a main street holding his girlfriend's hand when he was king-hit in the face shortly after 10pm on Saturday.
He fell to the ground, suffering severe head injuries, and never regained consciousness. His life support was switched off on Monday.
Police have yet to find his assailant, who is believed to have struck another man in another random attack minutes earlier.
Kelly's death has sparked demands for licensing restrictions, more CCTV cameras and more police on the beat in an area renowned for drug and alcohol-related violence.
It was Kelly's first visit to Kings Cross, and his grieving parents say their last words to him were "please be careful". He was assaulted within minutes of arriving, as he, his girlfriend and another female friend headed to a colleague's birthday celebration.
Residents and community leaders say the concentration of liquor outlets in the area, combined with late opening hours, spell disaster.
The state government recently extended a freeze on new licences in Kings Cross and other hotspots while it completes a density study.
Sydney City Council approved six new CCTV cameras this year, but they have yet to be installed.
Kelly's family have appealed for witnesses. "Somebody out there must know them [the assailant], and ... [should] come forward," said his father, Ralph. "Because we can't have people like this in our society walking around aimlessly punching people."
By Kathy Marks

Email

Kathy