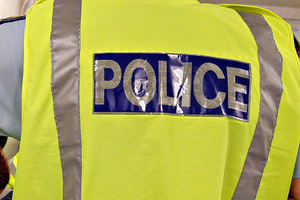 A woman is cut and bruised and a 21-year-old man needs dental surgery after two assaults within days of each other in a small Northland town.
Police said a middle aged woman was assaulted by two offenders while she was washing her hands in a women's toilet in Marino Court at 12:20pm yesterday.
The offenders - described as a woman wearing jeans and thick work boots and a taller man - took money and other possessions from the victim, police said.
She suffered cuts and bruises in the assault.
It followed another serious assault on a 21-year-old Kaikohe man last Friday night.
The victim was attacked by five men as he was walking past a bus depot on Mangakahia Road at midnight, police said.
He received facial injuries and will need dental surgery.
One of the offenders was described as being of a stocky, curly-haired man wearing a red T-shirt.
Another was described as a stock man with a goatee, wearing shorts and a dark blue or black coloured hooded sweatshirt.
To give information on either incident call Detective Sergeant Chris Fouhy on 09 405 2966.
- HERALD ONLINE