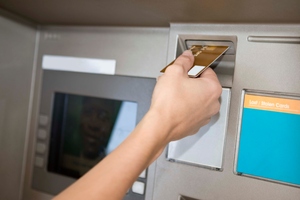 Two more suspected card skimmers have been stopped from entering the country by immigration and Customs officials.
The men were intercepted when they arrived in Auckland on a flight from Guangzhou, near Hong Kong, after officials at the border were alerted by Immigration New Zealand (INZ) profiling experts, said acting head of Immigration Steve McGill.
On arrival the men, a Bulgarian and a Romanian, had their belongings searched by Customs, who confiscated electronic equipment for further investigation.
"The men could give no valid reason for coming to New Zealand", said Mr McGill.
They had little knowledge about New Zealand and did not know the location of the attractions they said they wanted to visit.
"Given the information we had about these men and the fact they could not provide a satisfactory explanation for their reasons for coming to New Zealand, we denied them entry and they returned to Guangzhou.".
It was a good example of INZ and New Zealand Customs Service working together to stop people with "questionable motives" entering the country and taking part in criminal activity, said Mr McGill."
Earlier this month INZ stopped nine suspected Bulgarian card skimmers from entering the country.
- APNZ