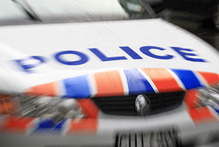 Indian police are seeking Interpol's help to track an Indian student, believed to be in Auckland, who is wanted for allegedly hiring killers to hack his sister's boyfriend to death in a case of "honour killing".
New Zealand police said they were aware of the claims, but would not say whether they were assisting in the hunt for the student, named only as Mukesh.
The student is named in a "first information request" for allegedly sending 10,000 rupees ($235) from New Zealand to pay to have a teenage student, Ashu Chautani, killed.
Police spokesman Grant Ogilvie said the force did not discuss investigations that were run by overseas law enforcement jurisdictions.
Three youths have been arrested and charged in India for Chautani's murder.
They told police Mukesh had paid them to commit the killing because he didn't like his sister having an affair with Chautani.
Inquiries had revealed that Mukesh's father in India, Vishal, had phoned him in New Zealand to discuss the affair, the Times of India reported.
"Police then got the details of Vishal, which affirmed that he was in constant touch with Mukesh in New Zealand," the Times said.
The father told police he asked Mukesh not to pay for the killing.
It was reported that Chautani had made frantic calls to New Zealand on the day he was killed.
Chautani was bashed to death with a log of wood by the man allegedly hired to kill him while he was on his way home from tuition on April 18.
India has been the largest source country of new international students to New Zealand since 2008, and about 14 per cent of the 75,000 students granted visas to study here last year were Indian nationals.
Despite the immigration policy aim "to facilitate the entry of genuine foreign students", a significant number who arrive here on student visas are still found to be working in fruit orchards and the sex industry.
In 2010, Deepak Nagpal, who came to New Zealand on a student visa, was jailed for 20 years after being found guilty of murdering a mother and her 2-year-old daughter in Tauranga, where he had been working as a fruit picker instead of attending classes in Auckland.
Recent brothel raids by Immigration NZ has also found women on student visas working as prostitutes.
Immigration New Zealand said it was "inappropriate" for it to comment on Mukesh's immigration status, but the police investigation would be taken into consideration if he applied for a further visa to remain here.
By Lincoln Tan

Email

Lincoln