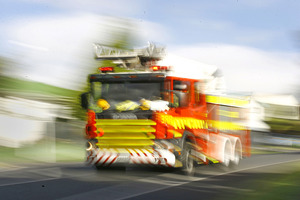 A 71-year-old man has been arrested and charged with arson following a spate of forest fires near Nelson in recent months.
The man was arrested at an address in Murchison area yesterday, with the assistance of the Nelson Armed Offenders Squad.
Police said he was charged with three counts of arson, following deliberately lit fires in forests south of Nelson between February 4 and April 6 this year.
He has also been charged with three offences relating to the unlawful possession of firearms, two charges relating to the possession of a large amount of ammunition and a charge relating to the possession of cannabis for supply.
Police said those charges came as a result of a search of his address.
The man will appear in the Nelson District Court today.
Police said the arrest followed an intensive 15 week joint investigation between Tasman District Police, Nelson Forests Ltd and the Rural Fire Network Ltd.