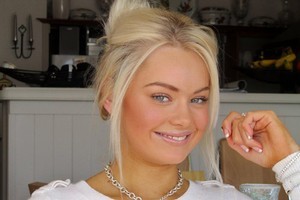 The father of New Zealand teenager Emily Longley has flown to Britain to attend the trial of the man charged with her murder, which starts this week.
Emily, who went to high school on the North Shore, was found dead in Bournemouth last May in the bed of Elliot Turner, 20.
Her father will attend his trial, which is set down for a month.
Turner denied murder and perverting the course of justice when he appeared at Winchester Crown Court.
Turner's parents are charged with intending to pervert the course of justice by failing to call an ambulance, and have also pleaded not guilty.
Emily, a 17-year-old student, had been living with her grandparents near Bournemouth since moving from Auckland to finish her studies.
She previously attended Hauraki School, Westlake Girls High and Takapuna Grammar.
Turner has described Emily as his girlfriend, but her family have said he was merely pursuing her.
Turner and Emily are said to have been drinking together on the night of her death.
Just days earlier, she posted on Facebook that she had a stalker. Friends probed further, and she wrote that she had been receiving calls from a private number and was "really scared".
"Someone just called me and i was like whos this? and they were like you dont know me but i know everything about you," she wrote.
Turner was remanded in custody while his parents were released on bail.