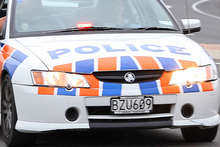 Four people are facing kidnapping charges in the Hamilton District Court today following an alleged kidnapping of a woman from her South Auckland home early yesterday morning.
Detective Sergeant Daryl Smith of the Hamilton CIB said the group's arrest follows an incident in the west of the city yesterday afternoon.
"Our inquiries are very much in the formative stages but it appears our victim had been bound and held against her will in a shed at a Nawton address.
"Sometime in the late afternoon, unbeknown to her alleged captors, the woman managed to break free and escape the property and then raised the alarm with police.''
On arrival officers arrested two 37-year-old women and two men, aged 18 and 19.
"The victim is being interviewed today as we work to piece together just what has occurred.''
Police believe the woman was picked up from her home in Mangere about 4am or 5am yesteday and taken to a Papatoetoe address where she was bound and blindfolded and driven to the Hamilton property about 6.30am.
Mr Smith said further, more serious, charges could be laid.
- APNZ