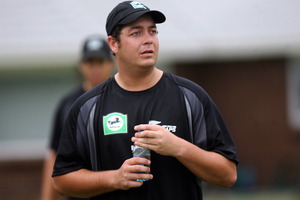 One of the men charged with assaulting Jesse Ryder has pleaded guilty to his part in the incident.
The 20-year-old was charged with two counts of assault following the altercation with the cricketer outside a Merivale bar in Christchurch in March.
This morning he pleaded guilty to one charge, Newstalk ZB reported. Police have withdrawn the other.
His 37-year-old uncle is also charged with assault and injuring with reckless disregard for safety.
It was revealed in court today that Ryder and the younger accused were drinking at the bar on the night of March 28, when Ryder left without paying for the tab.
An altercation erupted outside the bar, where the 20-year-old kicked Ryder in the shoulder.
A hearing is continuing in the Christchurch District Court over whether the two men should be granted continued name suppression.
- APNZ