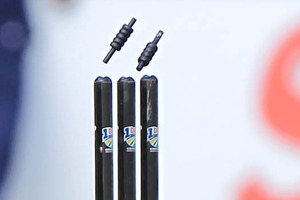 At least two prominent New Zealand cricket identities have consulted lawyers after being named in revelations pertaining to the change in captaincy over the past 24 hours.
A group of former New Zealand cricketers and coaches, understood to be co-ordinated by John Parker, have compiled a lengthy document on the Ross Taylor captaincy saga, as the fall-out continues after his dumping as Zealand captain in December.
The report details what they believe led to Taylor's demotion and the events that followed and has been aired on The Radio Network and subsequently outlined on a Facebook page.
Radio Sport reports former test captain Parker and a group of ex-players met with New Zealand Cricket last week and identified an alleged conflict of interest over Hesson's original appointment as coach.
In a release by New Zealand Cricket this afternoon the NZC stated it was disappointed and saddened by the "recent attack made Parker and some unnamed individuals".
According to NZC the Parker document "consists of hearsay, speculation and rumour and appears to concentrate almost entirely on attempting to re-litigate the issues surrounding the replacement of Ross Taylor as Black Caps captain".
Taylor remains a vital component of the team and valued member of the New Zealand cricket family, the release said.
"New Zealand Cricket utterly rejects the attack made on Brendon McCullum. At no time was Brendon McCullum in any way personally involved in the replacement of Ross Taylor as captain," NZC CEO David White says in the statement.
"Brendon behaved honourably at all times in this matter. He has subsequently gone on to prove himself an excellent leader and an inspiration to both younger and older members of the team and the results of his efforts have since been seen an improved Black Caps performance on the field.
"The allegations raised by John Parker and the anonymous group of critics are divisive, untrue and reflect poorly on them rather than the players they have wrongly attacked."