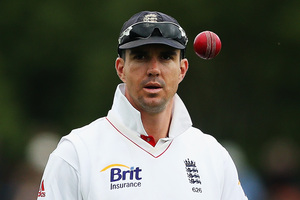 England's mindset has been over-confident; they weren't prepared to do the hard yards.Michael Vaughan New Zealand Cricket needs to give serious thought to using the England itinerary as a blueprint for future international tours.
The plan works as follows: take teams to the most coveted travel spots for warm-up matches, lull them into a false sense that the tour is about enjoying the destination, play the tests shortly afterwards and abracadabra ... observe mental disintegration.
That is not to write England off, but the first test has been an example. They've come from Queenstown, one of New Zealand's best outdoor playgrounds with a social scene to match. It looks great on tourism brochures but might also be conducive to softening sides for gruelling cricket in autumnal Dunedin where thermometers are on glide time. It makes for a quantum psychological leap.
Who's to know what England did with their time in central Otago but it's hard not to be lured into the social atmosphere.
Just ask Jeetan Patel and Daniel Vettori ... or Mike Tindall.
Whangarei, gateway to the Bay of Islands, was used for three warm-up T20s. Other prime visitor destinations like Taupo, Rotorua and the Marlborough Sounds could vie for cricket business.
Perhaps it's a wider problem than simply being in New Zealand. Cricket satirist Andy Zaltzman noted it was the fourth away series in succession in which England had been bowled out for under 200 in their first innings of the first test.
Pace bowler Jimmy Anderson, who had yesterday's best figures of four for 108, says they're aware of it: "We talk about it every tour we go on and every series we start. We try to make it a big focus on the first day of each series. I can't put my finger on why it happens."
Two former England captains have. Michael Vaughan told BBC radio's Test Match Special programme, "England's mindset has been over-confident; they weren't prepared to do the hard yards". Geoff Boycott said they were "sloppy, careless, and I feel there's almost a holiday atmosphere".
New Zealand must seize the moment before England finds its mojo. A side with that much talent, who recently won their first series in India for 28 years, can't be far off delivering.