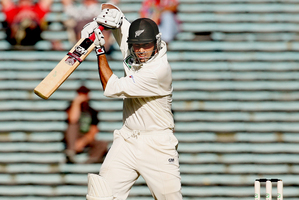 A team from one of the world's top business schools has touched down in New Zealand to collaborate with two local start-ups.
Eight MBA students from the MIT Sloan School of Management, based in Massachusetts, are working with Wellington start-up CricHQ and Auckland-based Vend.
CricHQ - which has former New Zealand cricket captain Stephen Fleming as a director - describes itself as a "cricket mad" company working to meet the technology needs of cricket players, fans and coaches.
Chief executive and founder Simon Baker says the company has created a social network for cricket players among other things.
"They have a profile with all of their career stats and they can follow their favourite players and get notifications from the game ... potentially in the future they'll be able to post a video clip of them celebrating their 100 [runs] and that goes up on their profile" he said.
The four MIT MBAs at CricHQ have been helping the company refine its strategy for its push into India, where a third of the start-up's 60 staff are now based. The other four students are in Auckland working with Vend, which creates point-of-sale software for retailers.
Vend chief executive Vaughan Rowsell said the visiting team had looked into strategic partnerships that the company could pursue.
"It's a great programme and it has been of immense benefit to us. Having them on board for even such a relatively short period of time has helped our thinking on a couple of key strategies," Rowsell said.
The students spent three months working with the two start-ups remotely from the US, followed by three weeks in New Zealand.
The programme - part of the Global Entrepreneurship Laboratory (G-Lab) project - is government-funded and has run since 2006. Under the scheme, up to 20 MBAs from the business school select Kiwi companies to work with and travel to New Zealand each year.