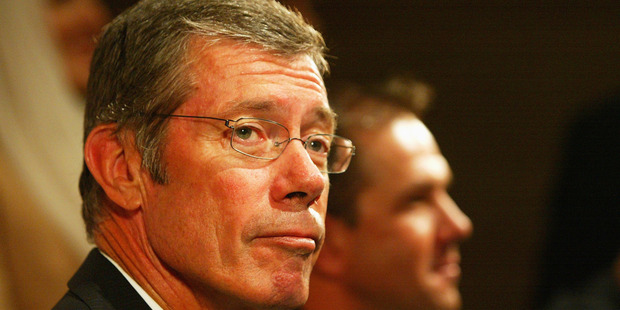 Mike Hesson is safe as coach for now, but the test capitulations in South Africa could have far-reaching consequences for the make-up of New Zealand's future tours.
Hesson's men were crushed by innings defeats in Cape Town and Port Elizabeth by the Proteas, the No1-ranked test team, and while New Zealand Cricket's director of cricket John Buchanan said a change of coach wasn't the answer, he admitted the team's reputation had been harmed and they could play fewer tests in future.
The International Cricket Council's Future Tours programme has outlined touring activity for the major test-playing nations until 2020. New Zealand are to play two or three tests for all tours but it would be no surprise to see them lose a test as a result of the embarrassing recent run of results.
Few countries will see a test against New Zealand - ranked 8th ahead of only Bangladesh - as a major drawcard.
"Certainly, performances such as this and what we have experienced in recent times are not going to enhance our reputation as a test-playing nation, that's for sure," Buchanan said.
"Any major changes to be made to [the Future Tours programme] requires a vote at the ICC and I would suspect that's not going to change too much but I would suspect our capacity to play longer test series or longer tours, in other words more games, is somewhat impacted."
Of Hesson, who is contracted until the end of the 2015 World Cup in Australia and New Zealand, Buchanan said: "He's a young coach, he's learning, and one of the things that I think we do need to establish as quickly as we can is to put some stability in and around the Black Caps, whether that be on the field, or off the field with support staff.
"We can't just keep changing things because we don't get the results we want."
- APNZ