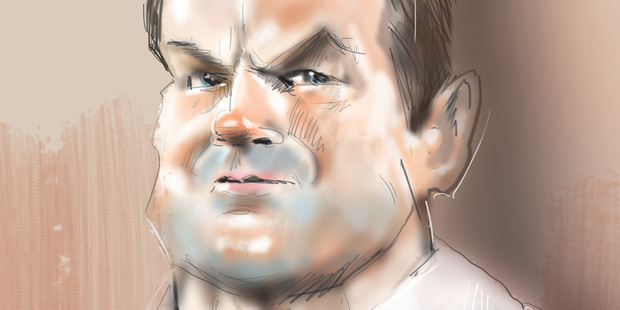 Soccer player retirements don't normally make front page news in New Zealand. They barely make inside page news.
The ink and its internet equivalent, not to mention a few tears so to speak, will flow however if the one and only Ryan Nelsen - as is predicted - calls time on his magnificent career, leaving the All Whites without their prime force for the 2014 World Cup finals qualification.
Here's the rub in the bigger picture though. New Zealand aren't good enough to be at every World Cup, or even most of them, with or without Nelsen. There are many teams who don't make it to the finals and many of them are way better soccer nations. Forty teams from Europe - the hot bed of the game - don't get there.
New Zealand still has the closest thing to a soft ride to Brazil, despite changes to the qualification route since the 2010 tournament in South Africa. They only need to win the desperately weak Oceania conference to earn a playoff against the fourth team from the modest North/Central America and Caribbean zone.
Fifa is being charitable in the extreme, especially when you consider that New Zealand will scoop around $12 million just for getting to Brazil. If the All Whites were to make a series of World Cup finals, Fifa might even be persuaded to close what has to be considered a loophole, one that a lot of powerful soccer nations will look at with frustration and suspicion.
Back to Nelsen. He is the most significant and important playing figure in our soccer history, even if Wynton Rufer is considered the best, while Brian Turner may not have received the acclaim he deserved.
Nelsen ran the show in Ricki Herbert's history-making World Cup All Whites, who were unbeaten in their finals pool and unlucky in drawing with champions Italy. An illustration of his importance occurred in the last match against Paraguay when Nelsen was desperately ill, contributing to poor decisions and a loss of energy throughout the side. He also showed New Zealand kids that it is possible to make the grade in the most famous league in the world - Nelsen has not only been a respected central defender, he also captained Blackburn Rovers in the English premier league.
Wherever Nelsen goes, managers praise his leadership, attitude and professionalism. To have risen to these levels and garnered the respect he has, is almost beyond belief when matched against our soccer history.
However, Nelsen will be 36 when the big playoff games are held late this year and close to 37 by the time of the finals in Brazil. There are never guarantees around injury at any time in a player's career and even less so at advanced ages. He is unlikely to have been the player he was and his maestro-like steering of the 2010 team - aided by Simon Elliott - may have been a one-off anyway.
The bottom line: New Zealand has to move on from a Nelsen-dominated mentality, even if he is still playing. To rely on one player so heavily is too fragile a situation.
We may be about to find out how good Herbert's All Whites really are, and they have two exceptional long-term defender prospects in Tommy Smith - the likely new captain - and Winston Reid. But the strong odds are that the All Whites will initially be found wanting without Nelsen, whose influence was all encompassing.
The All Whites were enormously lucky to get past goal-shy Bahrain last time, even with their great leader running the show. And going to Brazil without Nelsen on the field might be scarier than not going at all, apart from the financial advantages. Losing a player and personality so strong in a sub-par side by the top world standards will leave a huge vacuum.

• Gayle highlights T20 nonsense
Hardly a day goes by without another reason appearing to dislike - even fear - the rise of T20 cricket. The brilliant West Indian Chris Gayle might sign for the Wellington Firebirds which - in itself - would be a wonderful thing if you like that sort of thing. In terms of Champions League eligibility however, Gayle could also play for Bangalore and Jamaica, is currently playing for the useless Sydney Thunder and has an aborted mission with the Durban Dolphins on his lengthening CV. In other words, Chris Gayle is a gun for hire in a world in which the punters are in danger of being turned from fans into rent-a-mobs.