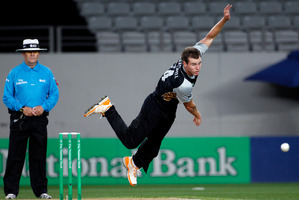 Friday night cricket's set to become a summer staple.
New Zealand Cricket's signed a new two-year deal with Sky Television, with the pay-TV broadcaster announcing it will cover a number of domestic Twenty20 matches in the slot in the upcoming season.
The fixture list for the season is expected to be released later this week.