The previous 16 opening partnerships, could be called the Lotto ball era - all but one of them was under 40, says Andrew Alderson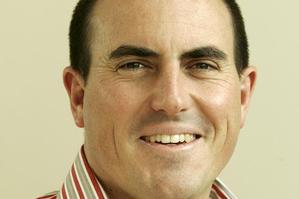 In the calm before the keyboard-tapping storm that erupts in the press box during the final session of a day's play at a test, a quick sweep was conducted as to New Zealand's stumps score.
It coincided with Tim McIntosh and BJ Watling walking out to bat. As names were called and answers hurled back, let's just say the chances of New Zealand getting through the remaining overs without casualty were all but written off.
So congratulations to Bev the scorer who got closest with the wild - and generally pooh-poohed - prediction of 56 without loss. In the end it was 47.
One correspondent, who has seen his fair share of New Zealand cricket over the years, had 80 for five, which, during the present period of fluctuating fortunes for the national side, seemed realistic. Certainly no one flinched.
What's remarkable about the eventual 60-run stand between the pair is that it is the highest since opener McIntosh joined the team over a year ago, or more specifically 17 innings.
He's been partnered with Jamie How, Martin Guptill and now Watling.
Obviously it's too early to tell if this is the beginning of a new era of Wright & Edgar-style authority, where we know they will generally "see the shine off the ball".
What we do know is that the previous 16 opening partnerships, which averaged 16.19, could be called the Lotto ball era - all but one of them was under 40. The exception was 45 in the first test against Sri Lanka in Galle in August.
The last time 50 was breached came with 55 runs from How and Aaron Redmond, when the Black Caps scored a fourth innings 317 to beat Bangladesh in October last year in Chittagong.
Before the third test, the opening pair had failed to last more than 11 balls. This leads to a more devastating statistic that compounds on the remainder of the team. In the 16 innings prior to this one, New Zealand has got through the first eight overs just four times, the maximum being 12.1, before losing a wicket.
Any cricketer knows - and particularly first-drop batsmen - that this is barely enough to significantly tarnish the gold lettering on a brand new cherry. As a result, New Zealand's middle order batsmen also have to develop opening skills, rather than displaying their talents against a less venomous leather missile.
You can imagine the flurry of activity as Daniel Flynn and Ross Taylor raced to don jockstrap and pads before getting a few hurried throw-downs. This reached its most disturbing level at the Dunedin test, where skipper and number eight Daniel Vettori was getting his eye in, belting balls back into the advertising hoardings, straight after the change of innings.
In addition, with wickets falling early, a team gets nervous. Batsmen fidget and pace the room in their pads. Bowlers get less time to put their feet up and start pointing the finger at their top-six chums. A Cold War can exist.
This then has an effect on fans and even groundsmen, with McLean Park's Phil Stoyanoff bringing out the heavy verbal roller and giving his pitch some insurance by saying both sides' batsmen were "useless".
But, with all due respect to Pakistan, Australia is the series that matters most this home season. Australia are more vulnerable than ever - they are only third-ranked in the world - but New Zealand doesn't have a test win against them in 17 seasons.
In fact, there's only been one series win in an itinerary comprising more than one test - in the legendary summer of 1985-86. Given the success of the bowling and Ross Taylor's batting against Pakistan, combined with Jesse Ryder's possible return in the New Year, there is promise.
But it will be reliant on the pair at the top. In New Zealand's seven test victories against Australia, solid opening stands have been a feature.
Of the 13 innings in those tests, only three produced stands less than 36 - and two of those were in the same test win at Eden Park in 1982. There was an average from the various opening pairs of more than 41 runs in those innings, so it's a chance for Watling and McIntosh to show their mettle and create a place in New Zealand cricket folklore.
Perhaps the words of Winston Churchill, circa World War Two, might sum up the task ahead if they're to be bestowed with any of the 1985-86 sort of glory: "Sometimes it's not enough we do our best, sometimes we have to do what's required."