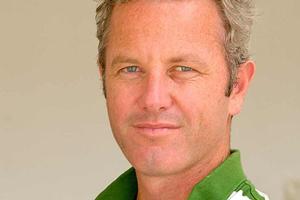 So it continues - inconsistency and under-performance; promising starts ended by poor shots appears to be the norm when it comes to Black Caps' batting.
The simple answer is this team is just not good enough. They know it and we know it but, unfortunately for all parties concerned, it's not an acceptable situation.
What makes all parties so frustrated is between getting out there is some quality batting going on. Well, quality stroke-play, more like it - because quality batting is about finding a method that is sustainable and that gets the appropriate jobs done more often than it doesn't.
There is no question about our batsmens' talent for stroke-play, but there is a question over their talent for batsmanship, because they keep getting out.
It's not easy to score fast enough for the modern game while still preserving your wicket. Glenn Turner used to describe it as batting with a mentality to score first, defend second but with an overriding desire to not get out.
Against quality bowling it comes down to risk management and organisation, an area that needs attention. Our players all have big 'go to' shots to ease the pressure but, for many, these are boundary shots. I would suggest many of them find a means to accumulate between boundaries to reduce the buildup of pressure.
Singles are a basic foundation of ODI cricket and basics are something sorely missing in many of our players. Isn't it concerning that the absence of an under-performing all-rounder exposed our team. Jacob Oram's absence upset the team's balance so much that an obvious selection of two spinners was overlooked.
Patel must always play in conditions like those at Centurion and trust has to be put in the batting ability of lower-middle order players like Kyle Mills and Dan Vettori himself.
Speaking of the lower-middle order, it is time Brendon McCullum moved back there. He has played some good innings at the top, but on average too few.
The promising start McCullum got will encourage the team to leave him in the current position. But right now games are not being won often enough by the current top-order and so maybe it is time to go back to a time when the Black Caps had the best lower-middle order in international cricket.
If you have the opportunity to play something that is the best in the world, why not?
Because if it is that good, then it may just win you a few games.