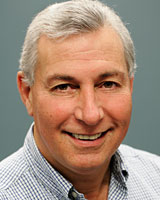 It was Karl Marx who said: "History repeats itself, first as tragedy, second as farce."
The old socialist got it backwards in the case of this Labour Government and New Zealand Cricket's damsel-in-distress insistence on touring Zimbabwe unless someone rescues them from the evil clutches of the ICC. You see, the decision to tour Zimbabwe in 2005 was a farce and any decision to tour in 2009 will be tragedy indeed.
Yet, so far, cricket tour of Zimbabwe version 2009 is following depressingly similar lines to cricket tour of Zimbabwe 2005. Everyone is looking at everybody else and expecting them to do something about it - just like a group of people at a party noticing a big lump of excrement on the carpet and then striking "well, it wasn't me" poses.
But, to recap. In 2005, New Zealand toured Zimbabwe on a cricket tour of monumental insignificance, forgotten as soon as it was over; some would say forgotten while it was still in progress, so weak is Zimbabwe cricket.
Even in those days, the odious and corrupt Robert Mugabe regime was penalising its own citizens in a way that would obviously escalate as the old tyrant clung to power.
And what did New Zealand - the nation so chest-puffingly proud of what it achieved with racism and apartheid South Africa in the 1980s - do about it? Well, New Zealand Cricket had a media strategy. Shift the blame, it went, to the ICC and the New Zealand Government.
The ICC's insistence that its future tours programme remain inviolate is backed by a hefty fine for any cricket body that pulls out of a sanctioned tour - about $3m worth, no less. Moral issue? What moral issue? The ICC pulled the line that it was a cricket body, not given to interfering in national politics and was not a moral nor political judge (a good joke given the highly political, internal, race-driven dimensions of the ICC these days).
The then CEO of NZC, Martin Snedden, maintained a lofty position. NZC couldn't afford such a blow to the pocket and, in any case, it was not up to the NZC to make political judgments.
In other words, shooting back to our partygoers, both the ICC and NZC were saying: "That ain't my mess."
And what did our elected representatives do?
Well, they mightily upheld the right of the individual to travel. Uh huh. Uh huh. Thank you, God, for delivering unto us such noble leaders. Faced with a moral dilemma - sending a cricket team to an obviously wounded nation, run by a man whose human rights record is right up there with Genghis Khan and who is also the patron of Zimbabwe Cricket - our Government reaffirmed our rights to get on a plane. They could not prevent New Zealanders from using their passports, they said. Hoorah! Such courage.
Yes, the Government also manoeuvred around the excrement, skilfully avoiding ownership. It was like saying that they didn't think there should be excrement on the rug but they stoutly defended our right to pass it.
The Government, obviously concerned that they might be seen in a bad light, then held a debate in Parliament over whether the cricketers should go to Zimbabwe in 2005. Just one problem. They'd left the day before. See what I mean about a farce?
The New Zealand of the steadfast opinion of Halt All Racist Tours had become the slippery, self-obsessed New Zealand of WAFT - Who's At Fault There (not me)?
Now, depressingly, 2009 is taking similar footsteps. The Government has written to NZC outlining reasons why the cricketers should not tour Zimbabwe. This is like one of our partygoers covering the offending excrement with a napkin - nothing actually changes but the impression is given that somebody is doing something about it.
What the Government could, and should, do is to ban the tour. All it needs is an appropriately worded letter telling them not to go. Then the NZC could heroically wave the document under the ICC's nose, their own responsibility conveniently abrogated.
The ICC have an escape clause which allows nations to pull out of tours if their Government forbids it. That's it. That's all it would take. No-one can tell me that our Black Caps are busting their batting boxes to get to Zimbabwe. A tour to Mugabe-land? Hurray! Maybe we'll see a ritual killing. Or someone starving.
But there's this election coming up, you see. Labour may not be in power so it will likely go the politically expedient route and do nothing...
NZC CEO Justin Vaughan has adopted a wait-and-see policy. A lot could happen between now and 2009, he said, like regime change in Zimbabwe.
Hello? Justin? That's kind of the issue, isn't it? They can't get the old villain out of power - even when he loses the election. Zimbabwe are also firmly at home in the ICC, with their key vote in the delicate balance swaying power in favour of the new Subcontinent controlling bloc.
So Mugabe carries on. The ICC carries on. NZC carries on with its media strategy of subtly shifting the blame and the Government is looking in the other direction and pretending it hasn't picked up that nasty smell. So the excrement that is the cricket tour of Zimbabwe 2009 remains stuck to the rug.
By Paul Lewis

Email

Paul