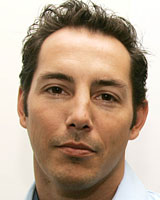 Daniel Vettori's captaincy career may come to be defined by how the clash between the Indian Premier League and the England tour is handled.
New Zealand have an interesting few months ahead of them, notably with the tour of England, which clashes with the IPL late next month.
This is a great opportunity for Vettori to think long term, to be strategic and if I was him I would be quick to get out in front on this issue, because the pay-off is huge.
At issue is about US$300,000 ($367,500) of lost earnings if he makes the call to be on tour with the Black Caps in England from day one.
In the overall scheme of things this is small bananas for Dan. He will make at least $1 million per annum for each of the next two years and I would imagine he will then sign for a further three as well.
As it is, he will pick up about $300,000 for the couple of weeks that he will be on IPL duty and although the temptation is to push hard for as much as he can, the smart money is on taking the high ground and doing what he knows is right - getting together with New Zealand Cricket chief executive Justin Vaughan and ensuring that he leads from the front in getting all the New Zealand squad on tour from the start.
If Vettori commits, the others will gladly follow him. He will have stamped his mark on his team and the era of big-money cricket.
He will be lauded in the media and by the public and as a result, if his captaincy later comes under pressure, he will have plenty of slack to play with.
Conversely if he doesn't lead this issue it could go badly wrong for him very quickly. Allowing his side to begin their tour of England without the five best players is a huge risk.
If things go poorly in the subsequent test series, Vettori will be in a position from which his captaincy may never recover.
Is it worth the risk? From a purely business perspective this should be the easiest decision he has ever made - but temptation is a powerful thing.
With the Indian Cricket League under way, it looks like being a reasonably tight race for the semifinals. As a spectacle, my Chenai team's opening match against Lahore was right up there, with quality batting from former internationals Michael Bevan and Inzamam-ul-Haq.
My old mate Saqlain Mushtaq - not content with inventing the doosra a few years back - has been at it again, this time pioneering what appears to be an off-spinning version of the flipper. Essentially it comes out of the front of his hand and does its best to roll along the ground, all the while looking like an off-break. It is not the easiest thing in the world to hit out of the ground.
Bollywood movie stars are big business over here and the latest news has a number of local superstars in talks with the ICL over ownership of their local teams.
Certainly with the success of the IPL franchise structure, if the ICL decided to sell off their teams via a franchise model they would have little trouble unloading them at a considerable profit.
Interestingly, the BCCI's success is actually helping ICL gain a foothold. In recent years new stadiums have sprung up as Indian cricket has invested in its infrastructure allowing the ICL to snap up a number of venues previously used for international matches.
There is no shortage of stadiums across India looking for a long-term tenant and ICL certainly fits the bill.
In my view, the IPL is a bigger threat to the world game, with players keen to play as many games as possible at the expense of their international obligations.
By Adam Parore

Email

Adam