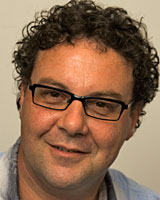 The Good
Surprisingly there are many encouraging aspects to emerge from the debris of New Zealand's tri-series campaign, an effort that started with a meek loss to Australia and ended with a meek loss to England, up until that point the laughing stock of the cricketing world.
It's true, the memory of Tuesday's gigantic choke at the Gabba makes it hard to look on the bright side of life, but if you can avert your gaze from the most gory scenes, there were a few signs of hope around the crash-site.
For starters, there was the excellent impression made by new paceman Mark Gillespie, who will be remembered for peppering the Australian middle-order in a surprisingly hostile spell at the Sydney Cricket Ground, and for his consistently honest work through the tournament.
Not only did the big-hearted Wellington quickie go a long way to proving himself in international cricket's most demanding environment, he also managed to make a name for himself in television's "classic catches" competition, after an astonishing effort at Adelaide.
Then there was batsman Lou Vincent, who was injected into the side like a dose of adrenalin, not only making a name for himself at the top of the order, but also becoming the one livewire fieldsman in the side with a capable pair of hands.
And who could forget Jacob Oram's feats at Adelaide and Perth, when he awoke a previously near catatonic Australian public with a hitting blitz that had respected commentators comparing him with Ian Botham and Viv Richards.
Ross Taylor had his inconsistent moments both with the bat and in the field, but he at least removed any doubt about his readiness for international cricket, scoring brilliant half-centuries at Hobart and Perth and marking himself as a potential world cup star.
New Zealand supporters would have been heartened, too, by Brendon McCullum's maturity after the wicket-keeper was demoted back to No 7, where he played a vital hand in several crucial partnerships at Adelaide and Perth.
And honourable mentions might include Shane Bond's resurgent form near the end of the series and the wicket-taking ability of Daniel Vettori and James Franklin, although it's hard to dwell on either left-armer without starting to remember the ... oh hell, here we go again.

The Bad
Where do we start? The toughest part of this exercise was trying to reduce the worst aspects of New Zealand's tri-series effort into a single story, rather than two 100,000-word volumes.
We've tried previously to explain the rationale behind some of John Bracewell's selection policies this summer but, in the interests of brevity and not offending the Alzheimer people any more, we won't keep banging on about it.
Suffice to say that the decision to rest skipper Stephen Fleming at the start of last month must go down as one of the all-time clangers in New Zealand selection history; on a par with the move to take Jock Edwards - instead of Warren Lees - to England in 1978.
The reasoning behind Fleming's gardening leave was a precautionary tale, apparently to do with covering all bases.
Trouble was, while Bracewell and his fellow paranoia-sufferers were imagining all sorts of potential banana skins in their path, the chap that most needed to be out in the middle and developing some rhythm was at home changing nappies.
The rest is history. Fleming failed to find form in time to avert a crisis, the top order in general was inconsistent, the bowling deteriorated through the tournament and fielding lapses flourished.
Ross Taylor looked capable with the bat but left Australia with question marks hovering over his concentration following a clutch of howlers in the field.
Peter Fulton, who also had a couple of embarrassing moments in the field, was unconvincing at No 3 and looked ill-equipped to make best use of the power-plays, something that became brutally apparent during Tuesday's match against England.
On the bowling front, James Franklin still appeared flaky despite his wicket-taking habit, Oram was the polar opposite of his batting namesake, and even Daniel Vettori and Shane Bond were unable to maintain their consistency.
And, just to top things off nicely, along came Kyle Mills' season-ending knee injury, signalling the loss of the one-day team's best bowler, at a time when the world cup is racing towards them and few other contenders are looking convincing.
The suspicion is that too much priority has been placed on the world cup over the past year or so, putting extra pressure on players at precisely the time they need to be taking their cricket game-by-game.

The Ugly
If it's true that beauty is in the eye of the beholder, then it stands to reason that the same applies to ugliness - which is another way of saying that readers should make up their own minds about the following observations.
You have been warned.
So without further ado, SuperSport brings you the runaway nominees for worst/silliest/dumbest or accidentally brain-dead act of the series, a category for which there was - as usual - a large number of contenders.
* The Astle Affair. Give us a break. If someone doesn't cough up the real story soon, Astle and his biographer, Phil Gifford, are going to be owning luxury resorts in Costa Rica, courtesy of the proceeds from their upcoming book. If Vettori could spin the ball as much as the team management spun this story, he'd have beaten Warne to 700 test wickets. Sure, Astle woke up one morning to discover he wanted to go home; sure. That would've been the morning after Bracewell told him he was surplus to requirements.
* On the same note, the outrageous suggestion that Brendon McCullum initiated the move to end his trial as an opening batsman, just a day or two after the little wicket-keeper went on the record saying he wanted to open for the rest of his career, and that he was positive he'd make a success of the job if given time. Anyone who was speaking to McCullum about his new role at that time was left in no doubt about his thoughts on continuing. To even think of dropping back to No 7 he said then, was a "cop out".
* No harm done, but, since there's no category for most hilarious moment of the series, Braces receives another nomination for his brilliant work as lead-man in the drop-dead-laughing comedy "You'd Have to Ask the Players", a one-man, one-act, one-off venture played for an exclusive audience in Adelaide.
* Off on a tangent now, with Cricket Australia's ongoing hypocrisy over their alcohol control. How can they complain about drunken hoons when some of their biggest sponsors are Johnny Walker Whisky, and VB Bitter - the latter promoted on the back of an advertisement that features keg-shaped selector David Boon in mid-swill.
* And while we're about it - banning the Mexican wave? They've got to be joking. Oh, to have enough people in the stadium to execute a Mexican wave ... And as The Australian's Andrew Ramsay pondered last week, where will it go now? In shadowy street corners, and parking lots, that's where. Disciples will practise its routines under the cloak of darkness, and release it on unsuspecting passers-by. There will be some awful frights.
* Okay, seriously now - James Franklin's dropped catch during the game against Australia at the SCG. I know it's painful but you know the story: Mark Gillespie pitches short, Michael Clarke top-edges hook, Franklin bungles catch. What would have been 59 for four evaporates in a split-second misjudgment. Even Chats would have caught that one.
* A couple of parting statistics. New Zealand's record against Australia - 19 losses from the past 21 games. New Zealand's record since their win over Sri Lanka at Christchurch (about a couple of million years ago) - seven losses in nine completed ODIs. Ugh - now that is ugly.
By Richard Boock

Email

Richard