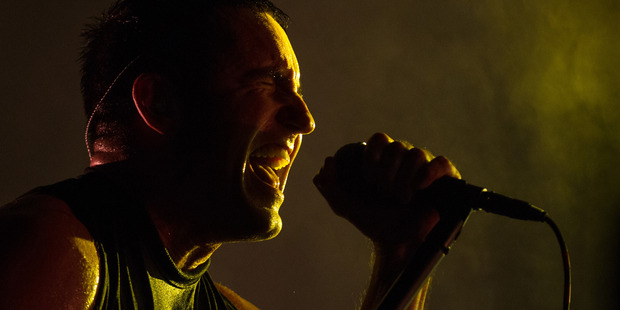 Trent Reznor says it took mere seconds for him to agree to a joint New Zealand tour involving Nine Inch Nails and Queens of the Stone Age.
The rockers are due to perform together in Christchurch and Auckland in March, with the headlining act each night to be decided by the toss of a coin.
Reznor said the idea for a joint tour started with a simple message from Queens front man Josh Homme.
"Around the time we said we weren't doing (Australian metal festival) Soundwave, he sent me a message saying we should go down there together and I thought, 'I'm in'," Reznor told TimeOut.
"I think the idea of playing with him (and) sharing the bill was wildly exciting. They're one of my favourite bands in the world. I'm just looking forward to seeing them play every night."
The last time Kiwi fans saw Nine Inch Nails was at a feisty but poorly attended show at Vector Arena in 2008.
Reznor said the new-look Nails were still decided on what kind of setlist of songs they'd be bringing to New Zealand.
"(Recent shows) have been greatest hits-ish/aggressive-ish. We're in the middle of a tour in the US that has quite a different flavour - a lot of familiar songs and a lot of new album stuff and it's more of a challenging, fan-driven set.
"That's really exciting to me right now, so we'll just see how that plans out and make a decision about what feels right to bring down to you guys.
"You have my word it will be the best it can be."
* The full interview with Trent Reznor will appear in an upcoming edition of TimeOut.
Nine Inch Nails and Queens of the Stone Age with Brody Dalle
March 19: Vector Arena, Auckland
March 22: CBS Canterbury Arena, Christchurch
- nzherald.co.nz