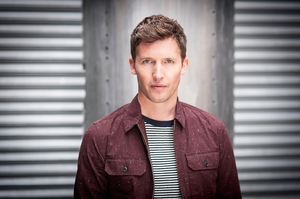 At one point, James Blunt was responsible for one of the most overplayed songs on the planet, but six years on (and two albums later) he shows few signs of resting on his laurels.
Having just released new album Moon Landing, featuring summery sing-along Bonfire Heart, he's also announced a tour of Australia and New Zealand.
The acoustic troubadour will be bringing his six-piece band along for the show, which will be the first opportunity to hear live versions of the Moon Landing tunes.
"There's just something romantic, old-school and lonely about the moon landings,' he explains. "A nostalgic memory of something huge that we can hardly believe we once achieved, and for some sad reason, can't achieve again - like first love."
He'll be performing at The Civic on Wednesday May 28, 2014, and tickets go on sale through Ticketmaster on Tuesday October 29.
Also announced this week, were two intimate solo shows from acclaimed Portland singer songwriter M Ward. The modern-folk exponent is also know as one half of She & Him (with Zooey Deschanel), a member of Monsters of Folk, and a collaborator with Neko Case, Cat Power, Gillian Welch, and Conor Oberst.
He released his seventh solo album A Wasteland Companion last year, which was recorded with the help of 18 guest musicians, so it will be intriguing to see how they are presented live when he plays a solo acoustic show at The Tuning Fork in Auckland on Friday November 8, and at Bodega in Wellington on Saturday November 9.
Elsewhere, Australian comedienne Pam Ann will land in Auckland for the first time next February. The frequent flyer alter-ego of Melbourne-born Caroline Reid, Pam Ann gives the ultimate performance in airline satire.
No matter if it's business class or economy, negotiating security, check-in or immigration, Pam Ann has all the insider knowledge, and loves to play up the stereotypes.
She's crewed Elton John's private jet, shared the stage with Cher on a UK stadium tour and counts Madonna among her fans, as well as having a dedicated following on YouTube.
She'll be performing her new show Plane Filthy on February 21 at the ASB Theatre. Tickets available through Ticketmaster on Monday October 28.
- TimeOut