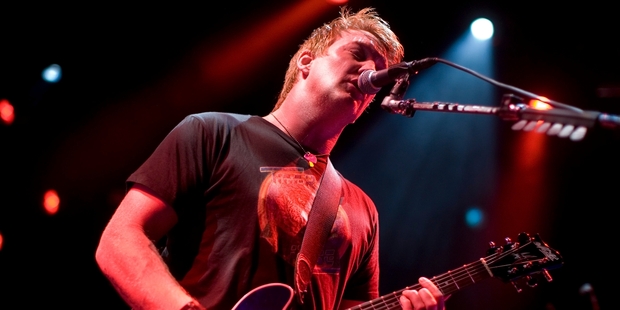 They've been here before to play memorable Big Day Out sets and they are widely regarded as two of the most important bands of the past decade-plus.
And they're both led by two of American rock's strongest personalities and all-round smart dudes.
Now Nine Inch Nails and Queens of the Stone Age are co-headlining a tour to Australia and New Zealand, which brings them to Auckland and Christchurch in March off the back of their respective recent albums.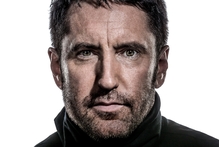 NIN, led since 1988 by industrial rock pioneer Trent Reznor, who in past years has branched out into film soundtracks (The Social Network, Girl with the Dragon Tattoo) released Hesitation Marks last month to general acclaim ("treads a difficult path well, combining maturity with introspection, reflection, subtlety and progression" said TimeOut's review).
Queens of the Stone Age, helmed by guitarist-singer Josh Homme since 1996, released the band's sixth album ...Like Clockwork in June, also to critical plaudits. Among the guest players on the record was Reznor, who had initially been considered as a possible producer on the album.
The who's-on-first each night will be decided by the toss of a coin and support act for the tour will be Brody Dalle, the former frontwoman of the Distillers and Spinnerette who is also married to Homme.
The tour hits Auckland's Vector Arena - where QotSA played with Smashing Pumpkins in 2008 - on Wednesday, March 19 and Christchurch's CBS Canterbury Arena on Saturday, March 22. Presale tickets are on sale from October 22 and general from October 24.
Meanwhile, in other touring news on this side of New Year, eccentric Japanese garage rock trio Guitar Wolf return to New Zealand for a six-date national tour of our more intimate venues in December that hits Auckland's Cassette Nine on Friday, December 13.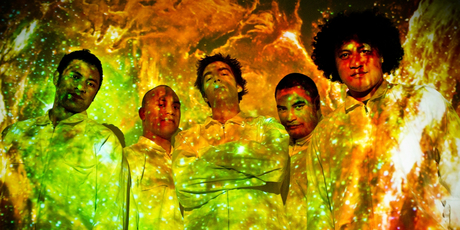 And announcing a summer tour are Kora and Katchafire, serving up a double shot of roots, rock and reggae as co-headliners across the North Island. Though Laughton Kora has left the band, brothers Brad, Francis and Stuart Kora, along with Dan McGruer are back together to deliver their wild, alien-funk sound, and veteran Waikato seven-piece reggae merchants Katchafire continue to play hundreds of gigs every year.
The bands start out at the Black Barn Vineyard in Napier on Friday, December 20, before moving through Whakatane, Waihi, Coroglen, New Plymouth, Opononi, and Mangawhai, finishing up at Brewers Field in Mt Maunganui on Saturday, January 4.
Follow @nzherald_ent on Twitter for all the latest entertainment news.
- TimeOut