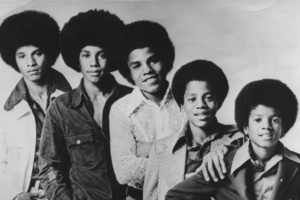 The Jacksons - formerly the Jackson 5, which included the late Michael Jackson - are coming to New Zealand.
Full details of the concert, which is part of the group's worldwide Unity Tour, will be announced on Monday but TimeOut can reveal it will be in March and is likely to be held at Vector Arena.
The tour marks the first time the Jacksons - made up of siblings and original members Jackie, Jermaine, Marlon and Tito - have toured together since 1984's Victory Tour. It is also the first time the group has toured as the Jacksons without Michael, who died in June 2009.
Formed in the early 60s - with their younger brother Michael joining when he was 5 and later sharing lead vocals with Jermaine - the group is best known for hits such as ABC and I'll Be There when they were signed to Motown from 1969 to the mid 70s, and Blame It on the Boogie from their late 70s disco-influenced period.
The current tour started in June and their set list is made up of all the Jacksons' hits and Jermaine's solo material, as well as a number of Michael Jackson hits including Thriller's Wanna Be Startin Somethin' and Don't Stop Til You Get Enough from Off the Wall.
By all accounts reviews of the show have been good with the Hollywood Reporter saying: "The 26-song set featured a well-chosen blend of their major hits, deep album cuts and just enough of Michael's solo smashes to feel reverential rather than exploitative."
In a press statement when the tour was announced Jackie Jackson said it was a dream come true being back on stage with his brothers.
"I can't believe this is finally happening. This will be exciting for our fans around the world. And I know at each concert, MJ's spirit will be in the house with us."
Meanwhile, the punk pop guys with too much hair gel are finally coming back to New Zealand - and no, we're not talking about Green Day, because Billie Joe is still in rehab.
It's Offspring who have beaten their punk pop contemporaries to the chase and announced a show at Vector Arena on February 27.
The band - made up of original members singer Dexter Holland, guitarist Noodles, and bass player Greg K, with recent addition Pete Parada on drums - are best known for hits Come Out and Play (Keep 'Em Separated), Self Esteem, and, of course, Pretty Fly For a White Guy.
This year they released ninth studio album, Days Go By, which features high-rotate rock single Turning Into You.
It's a long overdue return to New Zealand for the band who last played here in 1999 at North Shore Events Centre. So all you original pranksters, get your bounce on and get along to Offspring.
Tickets on sale Thursday, December 13 at Ticketmaster.
It's been a breakthrough year for the New York trio known as Fun. With the arty, melodic and epic-sounding pop rock of their second album, Some Nights, and especially the song We Are Young, they have gone from indie band status to a major drawcard. This year alone, Fun, who are on the same label as pop punk rock acts Jimmy Eat World, Panic! at the Disco and Paramore, have featured everywhere from the Superbowl to a spot on Glee. And next year they head to New Zealand for the first time to play the Logan Campbell Centre on March 13.
Tickets on sale Thursday, December 13, 9am from Ticketmaster.
British soul singer-songwriter Michael Kiwanuka returns to New Zealand for a full concert debut in April following a brief promotional visit earlier this year.
The Mercury Prize nominee for his debut album, Home Again, will perform two intimate New Zealand shows at Auckland's Holy Trinity on April 4, and Old St Paul's in Wellington on April 5.
Pre-sales available Tuesday, December 11, and general release tickets on-sale Monday, December 17, from Ticketmaster.
And lastly, Moon Duo, a band featuring Ripley Johnson - the guitarist from psychedelic space rockers Wooden Shjips - and Sanae Yamada, play the Kings Arms on March 1 and Bodega, Wellington, March 2, in support of their album Circles.
Tickets from undertheradar.co.nz, Real Groovy and Rough Peel Music.
- TimeOut