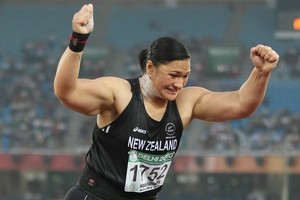 A crowd of about 100 at Auckland Airport is welcoming a contingent of Commonwealth Games athletes home.
A flight with around 60 athletes, including the gold medal winning netball team The Silver Ferns, shot-putter Valerie Adams, and outstanding squash talent Joelle King has just touched down.
Families and supporters have bunches of flowers and balloons for the athletes, and one young fan brought a netball to be signed.
- NEWSTALK ZB