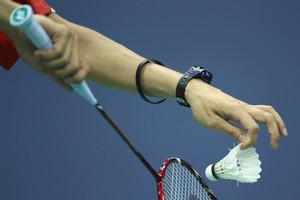 The New Zealand men's and women's singles campaigns veered in opposite directions on the first day of the Commonwealth Games individual badminton competition today.
While James Eunson and Joe Wu both lost tight matches against Jamaican opponents, Michelle Chan and Anna Rankin advanced to the second round with straight set wins.
The men's results will be hard to take as they were expected to beat opponents who were hammered when New Zealand played Jamaica in teams competition earlier in the Games.
Eunson dominated the first set before losing 7-21 21-10 21-19 to Garron Palmer, while Wu went down 21-18 21-18 to Charles Pyne.
Chan produced the most losided result, hammering Kristal Karjohn of Jamaica 21-2 21-7, while Rankin played her first match of the Games, beating Juliette Ah-Wan of the Seychelles 21-17 21-19.
There are four New Zealand doubles combinations in action tomorrow -- men Henry Tam and Oliver Leydon-Davis, women Haliday and Danielle Barry and the mixed pairings of Tam and Haliday, and Leydon-Davis and Barry.
- NZPA