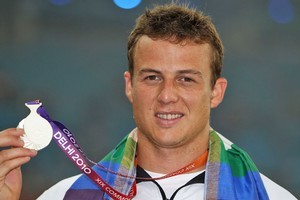 Nickki Hamblin has continued the proud history of New Zealand middle distance running with a silver medal in the 1500m at the Commonwealth Games.
It was the second silver medal of the day for New Zealand followed by Brent Newdick finishing on the podium in the decathlon.
Hamblin upstaged two of the highly-fancied Kenyan runners, challenging for the gold medal down the home straight.
Nancy Lan'gat of Kenya won the gold while Stephanie Twell of Scotland picked up the bronze.
Hamblin starts her qualifying for her favoured 800m tomorrow.
- NEWSTALK ZB