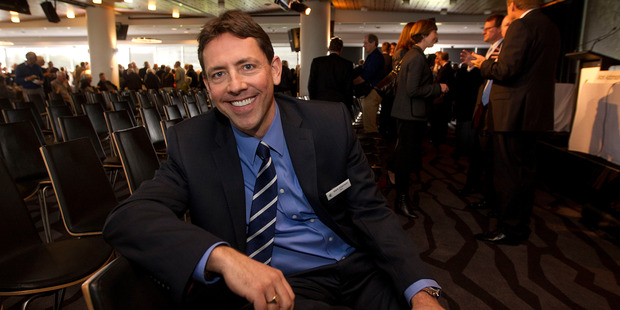 Analysts at two investment specialists have upgraded Fletcher Building's prospects because of recent success, cost-cutting, corporate unification and New Zealand's economic recovery.
Kar Yue Yeo and Andrew Peros of Credit Suisse bumped up their net profit after tax estimates 1 per cent to 3 per cent for the next two years, after Fletcher's better-than-expected ebit performance in the second half of the June 2013 year.
Australian-based Andrew Scott and Niraj Shah of CIMB Group were more optimistic, raising the 2014 net profit after tax forecast 6 per cent from $384.5 million to $408.2 million, prompted primarily by a reduction in expected corporate costs.
"We have previously anticipated $70 million in corporate costs, largely relating to the cost of implementing FBUnite," they said, referring to Fletcher chief executive Mark Adamson's restructuring programme to bring together disparate parts of the business. They expect Fletcher to generate $9.1 billion revenue in 2014.
Yeo and Peros said Fletcher provided no official guidance on the outlook for the June 2014 year at its profit announcement for the June 2013 year last month. "This is left unchanged until the annual general meeting on October 16," they said.
Trading conditions in New Zealand should remain positively constructive, although the outlook for Australia would be flat in the first half of 2014, before a recovery in the second half of the year, they said.
Fletcher's expectations for the United States are flat to modestly positive, but positive for Southeast Asia. Fletcher's construction division was $19 million stronger than Yeo and Peros expected because of strong residential property sales and construction margins.
Yeo and Peros projected Fletcher would generate operating revenue of $8.5 billion in 2014, $9.1 billion next year and $9.8 billion in 2016. That would result in NPAT of $362 million, $414 million and $493 millon for each of those years, they expect.
Not all the analysts were so optimistic.
Ben Chan and Ramanan Sooriyakumar of Bank of America Merrill Lynch downgraded Fletcher's earnings per share outlook because of the strength of the New Zealand dollar against the Australian dollar and weaker assumptions about Australian divisions, including insulation and pipes and Tradelink.
"We still forecast earnings per share growth of 26 per cent and 16 per cent over the next two years," they said, retaining their buy recommendation even though the shares are trading within about 10c of the all-time high.
The premise for their overall positive stance was the strong earnings growth outlook from the New Zealand macro economy and the Canterbury earthquake rebuilding which Fletcher is closely involved in.
Chan and Sooriyakumar said New Zealand's economic recovery would underwrite ebit growth. Their $681 million ebit estimate for 2014 implied an 11 per cent pickup from the second half of 2013.
Last month, Fletcher reported NPAT of $326 million for the June 2013 year, broadly flat on the previous corresponding period but in line with the Bank of America Merrill Lynch analysts.
Fletcher shares last traded at $9.28, well up on their $6.80 a year ago.